We have seen progress in Greater New Jersey and God is ready to help us bear even more fruit. Thank you for the leadership you give in your congregation. Together we are making a difference.
As the body of Christ, the church is called to bear fruit. Fruit is spiritual – peace, joy, hope, love, prayer, service, righteousness, justice and faith – and fruit engages people in ministries – worship, small groups, mission engagement, giving and making new disciples. It is not one or the other, spiritual fruit or ministry fruit, but both. In fact, they are interconnected. We can be deeply spiritual but only focused on ourselves and therefore not see and experience the fruit of new disciples and disciples becoming more involved. We also can be experiencing new people but the congregation lacks the fruits of the Spirit and the church becomes a revolving door in which people come and go but do not experience the depth of the Spirit.
In GNJ, we call every church to focus on both the fruit of the Spirit and fruitfulness in ministry. At this time of the year, we invite churches to set goals for the five ministries that mark and grow congregational vitality: worship, new disciples (professions of faith), small groups, mission engagement and giving to mission.
To assist you, we've created a Vitality Goal Chart for each church which includes your five year trends and is printable for sharing with leaders of your congregation. Your Vitality Goal Chart is organized by district and you can find the Vitality Goal Chart for your church by clicking your district at the right of this page.
The chart has your recent history for each of these goals and space to make notes for your goals for 2018. We will also be asking you for the name of a champion for each goal area for 2018. A goal champion is the person within your congregation who is taking responsibility for that particular area of ministry. You'll have the opportunity to put goal champions and their contact information into our online form.
To set goals for these five ministries, engage a group of leaders to discuss the following questions.
What 3-5 things are going well in your congregation? What are individuals or groups of people doing to help things go well?
Where are you making progress? What are individuals or groups of people doing to help the church progress?
What in your five-year trends do you want to continue? What do you want to improve?
What goals that with God's help, you believe the congregation can work together to achieve in 2018?
Who will be the champion, the person who monitors progress and keeps the congregation focused and working toward achieving the goals?
We have created an online form for you to log in your goals which you can access here. The form includes place for a champion for each goal. A champion can be assigned to one or more goal areas. The champion will receive from us ideas, resources and training that will assist them in these ministries.
We invite all congregations to answer these questions and input goals by February 28.
Setting goals is not mandatory but we believe setting goals help congregations reflect on their ministry and work toward growing in and improving ministry. We work with congregations that are willing and ready to work with us to continue to improve and grow. We use the goals and trends when assessing grant applications, making appointments, assigning staff to resource congregations, and evaluating a congregation's future. If you would like to receive coaching in setting your goals, contact Diana Picurro, Congregational Resourcing Administrative Assistant and a coach will be assigned to work with your congregation.
Over the last four years, we have witnessed important improvement in many of our congregations in small groups, engagement in mission and giving to mission. Pastors and church leaders had a renewed focus in these areas and we are aligning resourcing and grants as well. GNJ has set God-sized goals. Working together with God's help we can grow spiritually and in ministry. Let's all keep working together to grow our ministry to make disciples and grow vital congregations to transform the world.
Thank you for providing leadership to make a difference in your congregation and community.

Southern Regional Administrative Assistant: Cape Atlantic, Delaware Bay, Gateway South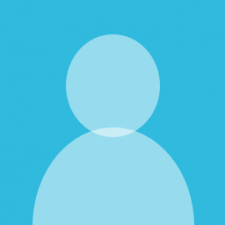 Central Regional Administrative Assistant: Capital, Northern Shore, Raritan Valley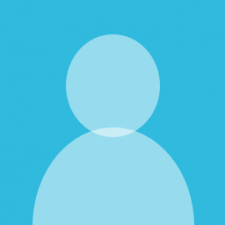 Northern Regional Administative Assistant: Gateway North, Palisades, Skylands