Small Group Symposium Sponsored by the Northern Region Resource Team of GNJ
Clergy and local seminary students are invited to dig into the scholarship and theology behind small groups.

Cost: $30 for clergy and $15 for students
Lunch will not be included but participants are encouraged to eat at one of the dining facilities on campus or bring their own lunch.
Symposium Panelists Bios: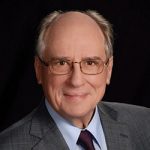 Rev. Dr. David Watson, United Theological Seminary, author of Covenant Discipleship: Covenant Groups
David Lowes Watson is a member of the Order of Elders in the Tennessee Conference of The United Methodist Church. A native of England, he was educated at Oxford University (M.A.), Eden Theological Seminary, St. Louis, Missouri (M.Div.), and Duke University, (Ph.D.). In addition to pastoring congregations in several conferences, he has served as Executive Secretary for Covenant Discipleship and Christian Formation at Discipleship Ministries, and served as a professor at Perkins School of Theology, Southern Methodist University, Wesley Theological Seminary, and at Garrett-Evangelical Theological Seminary. His books include Covenant Discipleship, The Early Methodist Class Meeting, Class Leaders: Recovering a Tradition, and God Does Not Foreclose.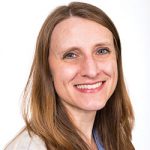 Rev. Jenny Smith-Walz, Trinity Hackettstown
Rev. Jenny Smith Walz is an elder in the GNJAC, serving at Trinity UMC in Hackettstown, NJ. She's served in two large churches, coordinating small group ministries, and, along the way, discovering ways to bring small groups to people via online and social media platforms. She's a trained a Life / Leadership Coach, and is in training as a Spiritual Director. Preaching, teaching, empowering, and helping people dive deeply into their relationship with God, are among her passions. She's married to Bobby, and together they delight in sharing adventures of all sorts with their two-year-old Elliot.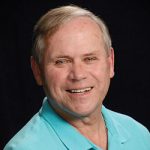 Rev. Dr. Frank Fowler, Trinity Hackettstown
Rev. Frank Fowler is the Senior Pastor of Trinity UMC in Hackettstown. He has been a life long participant in and proponent of small groups. He  did his Ph.D. research on Lyman Coleman and the Serendipity movement in Christian education.   Coleman is considered  by many to be the "grandfather" of the modern small group emphasis in the local church.  Rev. Fowler has had experience designing small group materials, training leaders and has led dozens of small groups.  Trinity UMC  currently offers  over 30 small groups.
Rev. Beth Caulfield, Director of Small Groups, GNJ
Rev. Beth Caulfield is the Director of Small Groups and Team Vital Champion for the UMC of Greater New Jersey. In that capacity she is charged with consulting, partnering with local churches and developing resources for conference small group ministries. Before joining GNJ staff she pastored a local church and spent many years as a Teaching Director for Community Bible Study, an interdenominational, small groups ministry. Beth served with CBSI internationally in Paris, France, in New Jersey, and in the NJ state prison system. She holds a B.A. in Communications from UPENN and an MDiv from Drew Theological School.
Rev. Dr. Timothy Myung-Hoon Ahn, Arcola
Rev. Timothy Myunghoon Ahn is the Senior Pastor of Arcola Korean UMC in Paramus. He did his Th.D. in Boston University in the field of Christian Education. Christian education is one of the strengths in his ministry, and small group ministry is a part of it. Arcola Korean UMC has 27 small groups, and more than 70% of the whole church members are actively involved in small groups. Rev. Ahn writes small group bible study materials each year, and small groups use it. Small groups leaders are key members of the church, and Rev. Ahn trains them.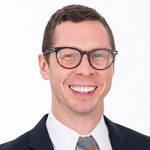 Trey Wince, Director of New Disciples, GNJ
Trey currently serves as the Director of New Disciples for the Greater New Jersey Annual Conference.  Prior to now, Trey has served as Lead Pastor of Kington United Methodist Church, College Director and Director of Young Adult Ministries at First Presbyterian Church in Nashville, Tennessee.  He has also served as an international missions coordinator with Joshua Expeditions.  Throughout these roles, he has continued to find small groups to be the best space for resilient, long-term relationships to form.
Trey is a graduate of Princeton Theological Seminary and Baylor University, and he holds a Certificate in Youth Ministry from the Center for Youth Ministry Training through Memphis Theological Seminary. Most importantly, Trey is married to Debbie, and they are enjoying bumbling through their first years of parenthood with their son, Liam.
Save
Save
Save
Save
Save
Save
For more information contact: