The Great Commission calls us to go, make disciples, baptize and teach. Learn from a storyteller, changemaker, organizer and theologian on how to be SENT into this world. SENT: a one day conference for us all.
WORKSHOPS:
STORYTELLERS | Excavate the Good News through the Power of Story
This whimsically willful learning laboratory is designed for processing and practicing principles for storytelling. Attendees will leave equipped to explore what we call "The Bottom Why" of their stories and the stories around them.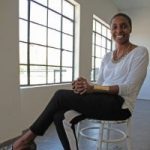 Danielle Fanfair and Marlon Hall | Folklore Films
Danielle serves as strategist and producer for Folklore Films, a film series that tells better stories to the city of Houston about Houston, one folkloric character at a time. She explores the stories of people who are using change, trauma, and pain to fuel passion through life-giving work.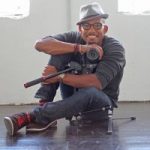 Marlon is a curator of human potential. Academically trained as an Anthropologist, accomplished film-maker, and published author. He is a Lecturing Fellow for Duke University and curates Folklore Films which is dedicated to illuminating beauty from brokenness and folklore within us all.
---
CHANGEMAKER | Making Change. Making Change Stick.
Disruptive innovators stir up change to create quick momentum. Systems leaders design long-term structures to create stability and sustainability. Disruptive innovators often don't know how to sustain change initiatives and systems leaders can find it difficult to create a culture that doesn't grow stale over time. Combine the passion and energy of disruptive change and anchor it in systems that can ensure the long-term impact of those changes.
Mark DeVries | Ministry Architects
Mark has trained youth workers in ministry across the world. He teaches seminary courses, leads workshops and seminars, and has authored several books including Sustainable Youth Ministry and Family-Based Youth Ministry. Mark is the president of Ministry Architects, the consulting firm working with Greater New Jersey in developing Next Generation Ministries.
---
ORGANIZER | Planning to Fail
Even the best-laid ministry plans will go awry, but, rather than seeing the effort as a failure, it may be the start of a new way that God is wanting to reach the people in your context. Learn about the benefits of community organizing for your ministry and how failure may be the best thing that ever happened to you.
Christian Coon | Urban Village, Chicago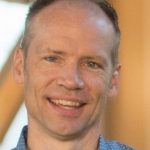 Christian is the cofounder of Urban Village Church in Chicago, one of 30 new "planting churches" started by the United Methodist Church designed to bring in people who have been turned off by traditional religious institutions. Urban Village attracts a large number of young adults with 80% of the 250+ worshipers under the age of 40. Christian is also the author of "Failing Boldly: How Falling Down in Ministry Can Be the Start of Rising Up."
---
THEOLOGIAN | Acts of/and Imagination
The Acts of the Apostles is not a blueprint for a perfect church. Instead, Acts contains stories meant to provoke and inspire our imaginations about how God might be present among us in vibrant and unexpected ways. This workshop will walk through six imaginations for following Jesus into a changing world.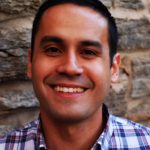 Eric Barreto | Princeton Theological Seminary
Eric is a Baptist minister who pursues scholarship for the sake of the church. He regularly writes for and teaches in faith communities around the country. He has also been a leader in the Hispanic Theological Initiative Consortium, a national, ecumenical, and inter-constitutional consortium comprised of some of the top seminaries, theological schools, and religion departments in the country. He is a member of the Society of Biblical Literature and the National Association of Baptist Professors of Religion.
---
PASTOR | Reclaiming Wesley's Model of Relational Discipleship and Community Building
Common Tables are a way to live into Wesley's model of relational discipleship and community building based on deep relationships centered on shared practices. Learn how to enmesh yourselves in the community in courageous, creative, and collaborative ways.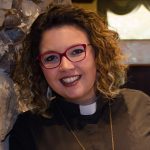 Michelle Matthews | Kingstowne Communion
Michelle is an inner-city high school English teacher turned pastor. Having helped plant four other United Methodist new faith communities in Virginia Beach and Durham, Michelle is pastor at The Kingstowne Communion exists to gather people into communion with Jesus Christ through courageous conversation, creative community and collaborating for the common good.
Listen to Featured SENT Podcasts
Save
Save
Save
Save
Save
Save
Save
Save
Save
Save
Save