This is event has been canceled.
GNJ wide training event: All are welcomed. God calls us to make our churches safe places, protecting children and other vulnerable persons from abuse. The United Methodist Church of Greater New Jersey resolved that every church have a Safe Sanctuaries policy and be compliant with its regulations. All churches are required to have participated in training, individual background checks, and policy approvals.
Join us for a GNJ wide Safe Sanctuaries Training to ensure that all local church volunteers are complaint in current required best practices in keeping our young people safe.
All participants will learn:
Requirements for Safe Sanctuaries Procedures in the Greater NJ Conference
Obtain a firm grasp of importance and the biblical mandate for having a Safe Sanctuaries policy in the local church
How to create and implement a Safe Sanctuaries policy for their local church ministries.
All participants will receive a certificate of completion.  Churches that have a Safe Sanctuaries policy that need to be certified are invited to bring their policy to the training.
Facilitator: Rev. Erica Munoz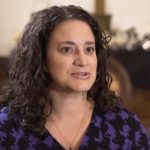 Rev. Erica Munoz currently serves as the Senior Pastor of the Aldersgate UMC in East Brunswick, NJ – a vital congregation doing amazing ministry with children, youth and young families.  She has also served as the GNJ Safe Sanctuaries Coordinator since 2008, helping local congregations in reducing the risk of child abuse in the church.
Rev. Munoz is passionate about raising up young disciples in the church and believes every Church should serve as a safe and encouraging place for young people to learn and grow in God's love.