OUTBOUND, A Day on Evangelism focuses on making disciples and is sponsored by the Northern Regional Team. This event will feature workshops by prominent evangelists using innovative new ways to reach into the community.
Cost:
$20 per person or $80 for a group of 4 or more.
Lunch is included with the cost of the event.
Event Agenda:
8:30 a.m. | Registration
9:00 a.m. | Opening Worship
9:15 a.m. | Keynote Address by Paul Nixon
10:15 a.m. | Break
10:30 a.m. | Workshop 1
12:00 p.m. | Lunch with panel discussion
1:30 p.m. | Workshop 2
3:00 p.m. | Adjourn
Workshop 1 Descriptions | 10:30 a.m. to 12:00 p.m.

Social Media as a Tool for Evangelization, Featuring Regina Heater
People are using Facebook, Instagram, Twitter, SnapChat and Periscope. Should you be using them for your church? And if so, how? What do you need to consider when starting or growing your community's digital ministry? Create a plan to try in your own community for Holy Week and Easter.
Developing a Fresh Expression of Church, Featuring Shannon Kiser
What does a fresh expression look like in your context? How do you develop a fresh expression of church with people who will likely never come looking for you? Figure out the focus and immerse yourself in the culture and the context? How would you grow disciples? Dig into mission possibilities and map out what a fresh expression might look like in your context.
Flipping Church, Featuring Mike Baughman
Church plants are the front lines for church innovation. Creative practices of successful church planters, have common themes that are applicable to church leaders in congregations of all settings and sizes. Adopt the spirit of innovation that sparked momentum for the early Methodist movement and is rekindling verdant corners of the United Methodist Church.
Turnaround Evangelism, Featuring Sang-Won Doh
Conflict management is not just one of the pastoral leadership skills. Being a unified body of Christ is the ultimate mission of the church and yet we can't escape conflicts. A healthy church handles conflict with maturity and learns from it. Pastoral leadership is crucial for conflict management and its effect of the life of the church.
Conducting a Church Communication Audit, Feature Chris Heckert
Often, church communication channels are geared for internal audiences, with little effort to connect with new audiences and the external community. A communication audit, that comes before strategic planning, helps the church take inventory of existing communication channels and deal with questions of primary audience, content, work-flow, etc. A communication audit helps tailor bulletins, website, emails to the right audience and to reveal what new channels are needed to connect with missing audiences.
Lunch Panel Topic: New Ministry Expressions | 12:00 p.m. to 1:30 p.m.

Speakers include:
Emad Gerges, Pastor at Wesley UMC in Bayonne
Isabel Quezada; Pastor at Asbury UMC/El Mesias UMC in Long Branch
Michelle Ryoo, Pastor at First UMC of Ridgefield Park



Workshop 2 Descriptions | 1:30 p.m. to 3:00 p.m.




Promising Ministry Models, Featuring Paul Nixon
What Will Thriving Churches Look like in 2030? Join us to find out the possibilities!
The Hard Questions: Doing Theology Online, Featuring Regina Heater
It's harder than ever to get people physically present in a pew for worship or even in a seat for faith formation, but people are still exploring and living the questions. How can you use digital ministry tools to connect with your people and wrestle with the questions of our age?
Church Culture that Fosters Fresh Expressions, Featuring Shannon Kiser
Give your congregation a vision for evangelism that takes seriously those who are not sitting in your pews. What steps can you take with church leadership and congregation? Who are pioneer leaders in your congregation? Learn practical applications for your church and identify principles to be put into practice to cultivate the ground for fresh expressions to flourish.
Do This One Thing and Millennials Will Flock to Your Church, Featuring Mike Baughman
Be wary of "experts" who claim to know the secrets and offer click-bait titles to draw your attention. There are no magic secrets, but we will explore ways to develop the cultural competencies that are necessary to being in ministry with rising generations in your context.
Embracing All: Preparing a Congregation for Multi-cultural Ministry, Featuring Steve Bechtold
Reaching new people who are not of the majority culture is a challenge for congregations. Sometimes efforts are stalled and congregations become discouraged because a church has not done the groundwork of preparing its people to be open and welcoming of a non-majority culture. Cultivate the ground to effectively welcome new persons through use of specific tools and experiences that have been successfully used to help congregations to claim and live into the Pentecost vision of a church for all people.
Video for Evangelism, Featuring James Lee
You may have integrated video technology into your weekly Sunday worship, but have you tried using it for evangelism and outreach? See demonstrations of techniques used by GNJ congregations to use video to reach people outside the church. This workshop is designed for congregations who are already using technology in their worship services and are ready to expand.
Workshop Speakers Include:
Keynote Speaker Paul Nixon
Topic: Changing Ministry Gears in a Post-Gutenberg World
Workshop 2: Promising Ministry Models
Paul Nixon is a United Methodist pastor who coaches church leaders in North America and Europe. He is based in Washington DC where he works as regional strategist for Path 1 New Church Starts and as CEO of the Epicenter Group, a coaching and stewardship development organization in North America and the U.K. Paul has worked onsite with more than 800 congregations. He is author of eight books, including Weird Church: Welcome to the 21st Century. Previously Paul was the founding pastor of Community Life UMC in Gulf Breeze Florida.
Regina Heater
Workshop 1: Social Media as a Tool for Evangelization
Workshop 2: The Hard Questions: Doing Theology Online

Regina Heather is a self-avowed and practicing ecumenist, is a story-collector and story-sharer. Raised in Northern NJ, she earned dual degrees in Christian Education & Communication Studies from West Virginia Wesleyan College, followed by an M. Div. from The Theological School at Drew University. In the last few years, Regina has worked extensively with the #chsocm (church and social media) community as both a participant and chat moderator, co-founded a Twitter chat about the intersection of health & spirituality and has recently focused on e-formation using digital tools for faith formation.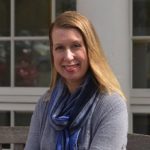 Shannon Kiser
Workshop 1: Developing a Fresh Expression of Church
Workshop 2: Church Culture that Fosters Fresh Expressions
Shannon Kiser serves as the Director of Training for Fresh Expressions US, leading a team of mission strategists and trainers in inspiring and equipping leaders/churches to start fresh expressions of church. She leads the New Worshiping Communities coaching network in the Presbyterian Church (USA). She is also pastor on staff with Riverside Presbyterian Church in Sterling VA, a church that worships in two languages and engages in several fresh expressions of church.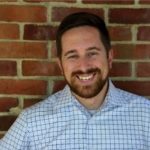 Mike Baughman
Workshop 1: Flipping Church
Workshop 2: Do This One Thing and Millennials Will Flock to Your Church
Mike Baughman is the founding pastor and Community Curator for Union Coffee, an innovative new church start in Dallas, TX where his congregation is primarily made up of church refugees in their twenties. Mike is that author of Flipping Church: how successful church planters are turning conventional wisdom upside down as well as a long list of curricula for Sparkhouse Press and Cokesbury. A New Jersey native, Mike attend Duke University and Princeton Theological Seminary before falling in love with a Texan and moving down south. His wife is also a United Methodist pastor who serves as the Executive Pastor at University Park UMC in Dallas, TX.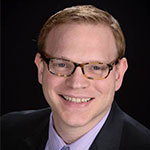 Chris Heckert
Workshop 1: Conducting a Church Communication Audit
Chris Heckert is the full-time senior pastor at Haddonfield UMC. He previously served as the Senior Pastor of Morrow Memorial UMC, a highly vital congregation in Maplewood, N.J. He also serves as the United Methodist Liaison at Drew University, on the Board of Trustees of A Future With Hope and as chair of the Commission on Communication for GNJ. His prior experience includes serving as the Associate General Secretary of the General Board of Global Ministries, directing communication and development for the UMC's mission efforts in 130 countries. He has also served as the associate pastor at the Pitman UMC and at the Glassport and Fairmount City charges in Western Pennsylvania.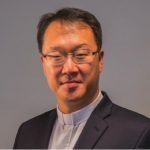 Sang-Won Doh
Workshop 1: Turnaround Evangelism
Sang-Won Doh is senior pastor at Calvary Korean UMC. Rev. Doh is a turnaround spiritual leader. He was able to transform Monmouth Grace UMC , which had a painful conflict between an Anglo congregation and Korean congregation into a thriving church. Church attendance grew from 110 to 300. As a result, he became the recipient of Denman Evangelism award in 2003. Calvary Korean UMC was also severely damaged by church conflict. With his transformational leadership, it grew from 500 to 950, overcoming a serious financial challenge. Rev. Doh served as a member of Board of Ordain Ministry and Order of Elder Co-Chair. Now, he serves as Chair of the Connectional Table Chair for GNJ.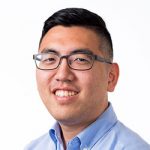 James Lee
Workshop 2: Video for Evangelism
James is a storyteller, and visual arts is his medium. He is responsible for producing all audio and video elements for GNJ and A Future With Hope. His background includes running his own production company, James Lee Films and serving as Associate Pastor at Calvary Korean UMC in East Brunswick.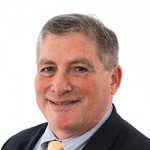 Steve Bechtold
Workshop 2: Embracing All: Preparing a Congregation for Multi-Cultural Ministry
Steve is the District Superintendent for the Skylands District and provides oversight for the 61 churches. He is a clergy coach, small group leader, leads workshops, planning days, and consultations for the district and local churches.
Save
Save
Save
Save
Save
Save
Save
Save
Save
Save
Save
Save
Save
Save
Save
Save
Save
Save