Saturday, Jan. 23 | 9:00 a.m. – 12:30 p.m.
The Foundational Leadership Training is designed for church officers, committee and team leaders, and people engaged in various ministries of the church to provide foundational understanding and leadership skills. Two workshop sessions provide the opportunity for participants to choose different options to learn about their area of ministry and other more general leadership skills. All workshops will take place via ZOOM and are offered in both sessions. Pre-registration is requested.
---
Schedule for the Day:
9:00 a.m. | Workshop Session 1
10:30 a.m. | Break
11:00 a.m. | Workshop Session 2
12:30 p.m. | Adjourn
---
Workshop Descriptions:
The Work of the Staff Parish Relations Committee (SPRC)
Rev. Eunice Vega-Perez
The SPRC has an important role in the life of the church as it deals with personnel matters and is the liaison between the church and the district superintendent. This workshop will cover the responsibilities of the SPRC, guidelines for dealing with conflict, and outline the committee's role in the appointment making process.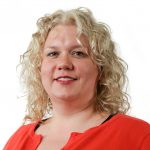 Leading Ministry in Times of Change
Rev. Juel Nelson
Let's explore together six different leadership styles and how each navigates change well, so that your ministry lives fully into its mission. We will discuss situational leadership and its commanding, visionary, affiliative, coaching, democratic, and pacesetting styles, then explore our strengths, and finally consider how each style relates to leading change.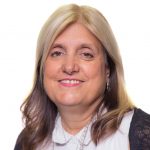 A Journey of Hope and the Local Church and Communities
Rev. Gina Yeske
A Journey of Hope brings together key priorities of GNJ and integrates all our work in ending the sin of racism. This plan will incorporate what congregations are currently working on with the mission, priorities, and goals of GNJ. A Journey of Hope will move churches forward towards sustainability, vitality, and ending the sin of racism. In this workshop, we will discuss the five paths of A Journey of Hope plan – sustainability, vitality, community engagement, organization, and integrating ending the sin of racism with everything we do.
Online and Hybrid Worship Services for Small Churches Using Zoom
Rev. Myungsun Han
If you are looking for a class that teaches you how to create the best quality of your online worship, this class is not for you. Not every church needs high-quality online worship with complicated technology. Nor is every church equipped to produce top-end worship videos. This class is geared to help pastors and members of a small church (around 50 and under in attendance) create an interactive online worship experience using Zoom. We will also explore simple and easy ways to make a small-scaled hybrid service – online, in-person, and drive-in. If you want to put some sense of relationality or humanity in your online worship, you are welcome to this class.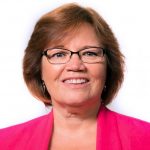 Telling the Story of Ministry, a Narrative Ministry Funding Plan Workshop
Rev. Jana Purkis-Brash
Why develop a Narrative Ministry Fund Plan? Because it tells the story of how your church practices good stewardship of the gifts entrusted to it. It provides a vision of where the church hopes to be in the coming budget year. A Narrative Ministry Funding Plan gives a vision of ministry rather than just a spreadsheet of line items. It reflects how the congregation spends its time, talent, and treasure rather than paying the bills.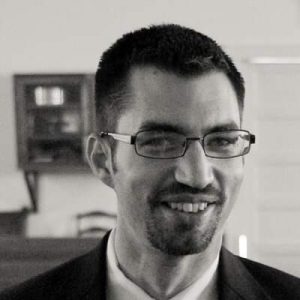 Increasing Church Revenues through E-Commerce
Chris Ruddell & Rev. William M. Williams, III
In this talk, we will discuss how using an e-commerce platform like BigCommerce can help increase your church's revenues. We will explore various ways churches can use e-commerce tools, as well as a walkthrough of setting everything up. Great for churches who have thrift stores, bake or dinner sales, other fundraising events, or have ideas to offer revenue generating ideas for their community. Minimal technical experience is required.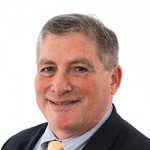 Fewer Meetings – More Ministry: The One Board Model for Church Administration
Rev. Steve Bechtold
This workshop guides church leaders in creating a simplified structure for your congregation's administrative ministries that is consistent with the Book of Discipline, provides a more streamlined process, and frees congregations to invest more time in creating ministry for Jesus Christ.
For more information, contact: