"There are only two ways to live your life. One is as though nothing is a miracle. The other is as though everything is a miracle." Albert Einstein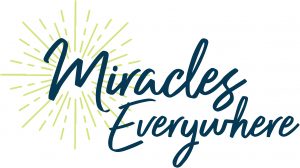 You will hear about dramatic ministry and mission and learn how to use the campaign resources and materials available to you and your congregation. Be inspired with updates on all of the wonderful miracles happening in each focus of the campaign. Bring a team of up to four (4) people to the gathering. Light refreshments will be served.
God is creating signs and wonders in GNJ and there is even more God wants to do. God wants to continue working through the United Methodists of Greater New Jersey so that miracles of healing and transformation occur across GNJ and around the world.
You will also be given the opportunity to make a pledge if you desire as a symbol and sign for your congregation.
Be a part of the miracle!
For more information, contact: