IGNITE 2017: Fired Up

IGNITE is more than a conference. IGNITE is a movement with a purpose to IGNITE the faith of the next generation of followers of Jesus Christ through life-changing worship, relevant teachings and authentic community.
From Sep. 29 – Oct. 1, 2017 more than 1,000 students from grades 6-12 from around the region will gather in Wildwood NJ to learn about God's calling on their lives and go deeper in their faith journey.
2017 GUESTS & SPEAKERS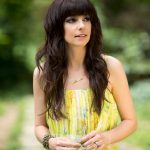 MEREDITH ANDREWS | www.meredithandrews.com
Contemporary Christian music artist, songwriter, and worship leader, Meredith Andrews is a North Carolina native who has won two Dove Awards and has had her music featured in the top 20 songs of 2013. Having started singing at six-years-old, Andrews is best known for her piano tunes and is associated with the Vertical Church Band at Harvest Bible Chapel in Chicago.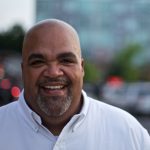 REGGIE DABBS | www.reggiedabbsonline.com
Reggie Dabbs has been one of the most sought-after public school and event speakers in the U.S. and the world for more than two decades. From professional athletes to stay-at-home moms to high school students, Dabbs relentlessly chases his personal passion by sharing a powerful story of tragedy, redemption and hope with millions every year.
TEDASHII | www.tedashii.com
American hip hop artist and member of the hip-hop troupe, 116 Clique, Tedashii hosts the NGEN Radio show "Serium" and has released four solo albums. With a delivery style characterized by a deep voice that he can manipulate for rapping a wide range of flow schemes and patterns, Tedashii is a rising star in the national Christian hip hop scene.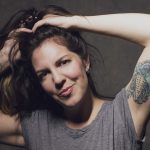 LEANOR ORTEGA TILL (Jeff The Girl) | www.fiveironfrenzy.com
Leanor Ortega Till, better known as Jeff The Girl, is the saxophonist of the famous Christian ska band Five Iron Frenzy. Till was the sole female during the band's tenue, having joined with help from her cousin and fellow band mate, Micah Ortega. She's the Women's and Art's Pastor at Scum of the Earth Church in Denver, CO and is a proud mom, wife, and rocker.
PRESTON CENTUOLO | www.prestoncentuolo.com
A dynamically engaging communicator, Preston Centuolo naturally speaks right to the heart of youth, helping them see beyond pressing obstacles to seize their own unique purpose. For over two decades, Centuolo has tirelessly shared his inspiring testimony with young people around the world and has championed IGNITE for the last several years.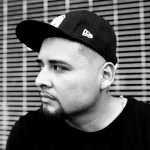 DJ VOW | www.djvow.com
Born and raised in Fort Worth, DJ Vow has been featured in several national tours with Reach Records artist Tedashii, and is known as a floating DJ to many of today's top artists such as Derek Minor, who performed at IGNITE 2016, KB and Grammy Award winning artist Lecrae. With a mission to love his audiences to Jesus, DJ Vow leaves crowds hungry for more.
Click here for more information about IGNITE 2017
Save
Save
Save
For more information, contact: