Doxology: A Worship Conference
Doxology: A Worship Conference will be a time of learning, sharing, and growth around how we praise God. The word "doxology" comes from the Greek "doxa" (glory) and "logia" (word or saying). Google defines doxology as "a liturgical formula of praise to God."
With workshops for contemporary worship teams, traditional worship planners, preachers, multimedia teams, volunteers, small churches, and all kinds of musicians, everyone who serves in worship ministry will come away with practical learning as we continue to express the glory of God.
Cost is $25 per person (includes lunch). Individuals may register, or groups/churches may register (4 or more persons is $100 total).
The deadline to register is October 31.
Keynote Speaker: Kurtis Parks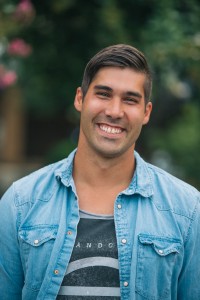 "If you always do what you've always done, you'll always be what you've always been."
Kurtis Parks is the Worship Director at National Community Church, a multi-site church led by pastor and NY Times best-selling author Mark Batterson in the Washington DC area. He leads NCC Worship, a music team made up of nearly 150 singers and musicians who travel to churches and conferences alike, sharing their vision to see "global revival through personal worship." Kurtis speaks to worship teams, and at conferences about his desire to see passionate worship emerge in the Church.
Kurtis is soon releasing his first book, SoundCheck, a book on authentic worship, and has a passion to charge worship leaders to live a live of authenticity, on and off the stage. He's had the opportunity to speak and lead recently at National Worship Leader Conference, and travels throughout the year, both with NCC Worship, and on his own.
Schedule
8:30 –  9:00 am – Gathering
9:00 – 10:00 am – Worship
10:15 – 11:30 am – Morning Workshop
11:30 – 12:30 pm – Lunch
12:45 –  2:00 pm – Afternoon Workshop
2:15 –  3:00 pm – Closing Session
Registration


Save
Save
Save
Save
Save
Save
Save
Save
For more information contact: