Communities of Hope Presents: Social Entrepreneurship Summit 2016: Re-imagining Mission, Community Development and the Church
Calling all pastors and laity who are interested in INNOVATIVE mission and community development. This event is for those who think WAY outside of the box and want to learn how to do effective outreach, community development, mission and ministry. This event is designed  for ALL churches. The goal is to stir the imagination and break up the limited definitions of what "mission" is and explore what mission could be! It is an introduction to innovative entrepreneurial mission that will both inspire and inform.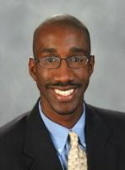 Featuring Dr.Jeffrey Robinson, Assistant Professor of Management and Entrepreneurship and Assistant Director of The Center for Urban Entrepreneurship & Economic Development, Rutgers University. Dr. Robinson's  research describes how business practices and entrepreneurship can be used to impact societal issues, particularly concerning the community and economic development issues in urban metropolitan areas in the US and abroad.
Registration includes:
Workshop, lunch, presentations, practitioners panel and discussion

Cost: Free