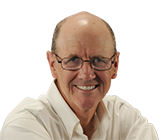 Guest Speaker: Dr. Scott McKenzie
Partner & Senior Vice President at Horizon Stewardship
Dr. McKenzie passionately believes stewardship is ultimately a question of faith development and discipleship. As a national workshop leader, author, and conference speaker, he teaches stewardship as "grounded in gratitude, revealed in prayer and lived in faith." He has over 20 years of experience in stewardship development. Prior to consulting he was a local church pastor and the Director of Stewardship for the Western Pennsylvania Conference of the United Methodist Church.
Registration is now closed for those who wish to stay over night. Commuter registration is open until February 13.