If you would like your church event posted on the district events page please send event information and/or flyer to centralregion@gnjumc.org. Church to church happenings are updated on the website on a regular basis and linked to the district newsletter under the Congregational Sharing section.
---
Seventh Annual Blessing of the Animals, Pet Adoption & Pet Fair
Date: Saturday, October 20
Location: St Paul's UMC, 714 Herbertsville Rd, Brick, NJ 08724
Our Blessing is a community outreach family event celebrating the relationship between pets and their owners; by bringing them together with resources to enrich their lives.
---
Northern Shore Clergy Family BBQ
Date: Sunday, September 23
Time: 4:30 p.m. to 7:30 p.m.
Location: Rev. Dr. Gina Hendrickson's Parsonage, 725 Old Corlies Ave, Neptune, NJ 07753-3452
Click here for more information.
---
Northern Shore Clergy Gathering
Date: Tuesday, October, 16, 2018
Time: 8:30 a.m. to 11:30 a.m.
Location: MRC
"Finishing the Year Strong Financially" Facilitator: the Rev. Dr. Ken Sloane, Director of Stewardship Ministries & Connectional Ministries at Discipleship Ministries
---
Stewardship Initiative – Aldersgate UMC
Date: Wednesday, October 17, 2018
Afternoon Session (1:30 p.m. – 4:30 p.m.)  "Individual Clergy Consultations" Clergy may choose a 45 minute private consultation in the following areas: Local Church Financial Management, Setting Up Electronic Giving, How to Handle Financial Crisis in the Church,  Strategies for Setting Up an Endowment, Preparing for a Stewardship or Capital Campaign, Clergy Personal Finance Resourcing.
Evening Session (7:30 p.m. – 9:30 p.m.)  – Come as a team! Pastors and Finance or Stewardship Teams come for a working session to "Finish the Year Strong Financially" In this session we will assist you in developing an action plan for the 4th quarter to end the year well.
---
What's the Point? Designing worship for deeper connection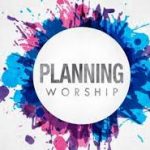 Date: Saturday, October 27, 2018
Time: 9:00 a.m. to 1:00 p.m.
Location: Hamilton UMC
858 Old Corlies Ave
Neptune, NJ  07753
Cost:  $5 per participant or $20 max for a church team
Lunch to be served
Please send an RSVP by October 20, 2018 to Megan McKay at mmckay@gnjumc.org
Rev Loraine Priestley-Smith and Rev Jessica M. Campbell are co-teaching.
For many years worship has centered around words. Words in prayers, sermons  and songs. While words matter, they don't always speak to the heart and spirit. Through multisensory worship we can experience the divine. Spirit waits to move among us and be known. Pastors and worship teams are invited to a 3 hour training focused on integrating the various senses in worship in a way that encourages these deeper connections with God.
---
Super Church Conference
Date: Saturday, November 17, 2018
Location: Calvary Korean UMC 572 Ryders Ln, East Brunswick, NJ 08816
Guest Speaker: Olu Brown
---
Northern Shore Clergy and Family Christmas Open House
Date: Sunday, December 2
Time: 4:00 p.m. to 7:00 p.m.
Location: Rev. Dr. Gina Hendrickson's Parsonage, 725 Old Corlies Ave, Neptune, NJ 07753-3452