If you would like your church event posted on the district events page please send event information and/or flyer to centralregion@gnjumc.org. Church to church happenings are updated on the website on a regular basis and linked to the district newsletter under the Congregational Sharing section.
---
The Streets of Bethlehem and Live Nativity
Date: Saturday, Dec. 8 & Sunday, Dec. 9
Time: 5 p.m. – 8 p.m.
Location: 102 Walnut Street, Neptune, NJ.
A Christmas experience presented by West Grove / Memorial UMC.
This is a free holiday event to the community. The marketplace offers nothing for sale. Please come join us!
---
What's the Point? Designing worship for deeper connection
(Rescheduled)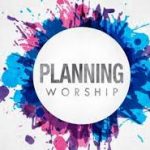 Date: Saturday, February 9, 2019 (in case of snow it will be on Saturday, February 16)
Time: 9:00 a.m. to 1:00 p.m.
Location: Hamilton UMC
858 Old Corlies Ave
Neptune, NJ  07753
Cost:  $5 per participant or $20 max for a church team
Lunch to be served
Please send an RSVP by February 2, 2019 to Megan McKay at mmckay@gnjumc.org
Rev Loraine Priestley-Smith and Rev Jessica M. Campbell are co-teaching.
For many years worship has centered around words. Words in prayers, sermons  and songs. While words matter, they don't always speak to the heart and spirit. Through multisensory worship we can experience the divine. Spirit waits to move among us and be known. Pastors and worship teams are invited to a 3 hour training focused on integrating the various senses in worship in a way that encourages these deeper connections with God.