Resources for Ministry – COVID-19
Goal
Spread the love of Jesus Christ while stamping out the COVID-19.
Values
Faith – During uncertain and fearful times, God is our creator and Jesus our healer who will lead us through this time.
Compassion – We care deeply about all people, those in our congregations and the people in the communities we serve.
Health and Safety – The health and safety of people is of primary importance.
Mission – The urgency of the effects of this virus call us to serve the people in our communities and to witness of the love of Jesus Christ within us in new and innovative ways.
Please share your stories of the miracles happening in your congregation.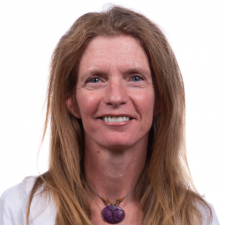 Good News from GNJ Churches
Hurdtown and Belvidere UMCs | Amanda Rohrs-Dodge of Hurdtown UMC and Evan Rohrs-Dodge of Belvidere UMC, hosted a Facebook Live event on May 24. Amanda cutting her husband's hair on Facebook Live raised $1,000! See here
Greenstone UMC in Washington | For a selection of pipe organ music, including three selections for Memorial Day, click here.
RISE Church | Led by Rev. Veronica Palmer, the church in East Orange will host a virtual small group called "Maintaining Spiritual Well Being in Challenging Times" every Thursday at 7:30-8:30 p.m. from May 21 through June 25. For details.
Succasunna UMC | Rosemary Watson Burritt, one of SUMC members, made 50 facemasks for health care professionals. They were delivered to St. Clare's Hospital in Denville by Julie Hazelton Miller, who is working as respiratory therapist there. SUMC also created its first podcast here.
Park UMC Weehawken | Pastor Esther Morales has started "Grieving With Hope," a support group for those who have lost loved ones during this health crisis. The church is continuing to serve the community every Thursday morning by providing diapers, clothes and formula for infants as well as food for families in need. Also through its "Light" ministry, the congregation is providing services on demand, Sunday worship and Sunday School. More info here.
Browns Mills UMC | During its livestreamed 10 a.m. Sunday worship service, they include praise & worship, children's messages and weekly virtual hymn singing. The church has also placed candles with the names of more than 104 community members working on the frontlines of the battle against the coronavirus that are lit during each Sunday service to honor their service and pray for their safety. More info here.
UMC of Red Bank | Through its Backpack Crew the church is delivering to 80 homes of children in the Red Bank/Middletown area every week and providing food for the whole family. They have also increased their pantry hours. For more information, visit here.
Branchville UMC | As of 5/14, the congregation has made 65 stones painted with a red cardinal and delivered them to Newton Hospital, Morristown Hospital, Chilton Hospital with about three dozen more on their way. The stones will serve as gifts that can be given by those on the frontlines to grieving families.
Park UMC in Bloomfield | Rev. Joel Hubbard partnered with Anne Mernin (Toni's Kitchen) and Mike Bruno (Human Needs Food Pantry) to have a conversation with Budd Mishkin on May 11 about the role of charity and feeding in this time of need. Click here for the video. The diverse church family with worshipers from more than 20 countries including Africa; Asia and the Pacific; Central, North, and South America; the Caribbean and Europe, is still operating its Food Depot on Tuesdays and Thursdays at 11 a.m.-1 p.m.
Wantage UMC | Starting on May 20, they will be cooking and packaging free dinners that will be available to their entire community from 3-5 p.m. The meal pick up will be 'no contact' and no questions asked. For more information, please visit their Facebook page.
St. John's UMC in Hazlet | Every Thursday night volunteers open the doors to the needy where at least 80 people come to pick up packages to supplement their family's meals. The line starts forming a half hour before the 5:30 p.m. start. Each client waits in their designated spot, six feet from a neighbor, wearing a mask. Several lean on walkers. The volunteers know them all, but since the pandemic started, there are several new faces behind the face masks. More info here.
Grace Church Community UMC | Youth Groups and Studies for 6-8th graders on Friday evenings, and 9-12th graders on Sunday evenings. Contact Christine Souza for more information. Sunday School for children Pre-K through 6th Grade on Sundays from 11-11:45 a.m. each week. Visit Sunday School page for more information.
Bridgewater UMC | Bridges Young Adult Book Study – Beginning May 10 at 6 p.m. – Levi Lusko's book, "I declare War," discusses what it means to be at war with your own thoughts and feelings. It also gives great insight on overcoming self-doubt, anxiety, and fear….perfect for this season of life. For details, message Andi Semler at acjs120@gmail.com with any questions and to get the Zoom link! ANY young adult is welcome to join.
Succasunna UMC | Rev. Stephen Yunn and his congregation have distributed over 400 facemasks to local hospitals and individuals. Also, to honor those working on the frontlines, they created this video.
Hurdtown UMC In Lake Hopatcong | Rev. Amanda Rohrs-Dodge,  "MamaPastor," is live on Mondays and Fridays at 11 a.m. to offer brief children's messages on her Facebook page, MamaPastor. In her children's sermons, books are read, Bible stories are told, and sometimes there is an easy activity for children (and grownups!) to do at home. More info here.
Spring Valley UMC | Church leaders at Spring Valley UMC distributed more than 300 meals in bags on May 2 to community members. Using social distancing, the church also continues to serve packaged, homecooked dinners every Thursday and a breakfast on Saturday mornings. More info here.
First UMC in Port Norris conducted a graveside service for long-time member, Bill Lee who grew up in the church and taught Sunday School for many years. His mother had been the organist for 45 years. The current church's organist played two of Bill's favorite hymns, which were then amplified for the family during the service. View service on YouTube
Tranquility UMC, unable to run its traditional food pantry, placed a used green file cabinet on its property filled with non-perishables like bottled juices and canned tuna and soup.
Park Avenue St. John's UMC in East Orange is welcoming new faces on Zoom from other states and as far away as Guyana in South America. Someone in Maryland requested to be a new member. More info here.
Wesmont UMC in Camden County, one person who had been a member as a child and is now in her 60s has come back to Wesmont's worship services and encouraged the church to keep the online services going even after social distancing allows in-person worship.
Calvary Korean UMC in East Brunswick brought together a talented group of musicians who played several instruments and sang a virtual rendition of "God is Your Keeper. To listen, click here.
At Medford UMC the sounds of bells chiming were heard online as the newly-formed "Lonesome Soundman Ringers" at Medford UMC played a beautiful rendition of "Amazing Grace" to a live audience of none but an online audience of about a thousand. The music can be heard here.
Absecon UMC rang their bells at noon on Easter Sunday and during Easter week held a drive through prayer walk with prayer stations set up in the parking lot. Rev. Chris Miller has been hosting "Coffee with Chris" every morning and hosting online worship services on YouTube at 9 a.m. and 11 a.m. on Sunday to stay connected to his congregation. They also offer a special children's worship service as well as a video showing how congregants can create their own family or personal altar space for worship.
At Lifegate UMC in Somers Point one of its members organized an online group chat for other members where she shares the daily devotions that she receives. This small act of faithfulness has grown into the desire and call for others in the congregation to lead an online Bible studies using her daily devotions as a start. For the month of May Lifegate is also going to celebrate Mom, whether she is biological, adoptive mom, or even a spiritual mom by compiling the photos they receive into a special video presentation for Mother's Day, May 10. More information at here.
Trinity UMC Hackettstown is continuing their food pantry by handing out pre-boxed food to an average of 55 families a week, or an estimated 150-200 people. The church is also receiving surplus free lunches from the board of education (lunches that are offered to low income families but not being picked up) and giving those out to neighborhood families each Saturday, as well as partnering with four local restaurants by distributing their food. About 125 meals have been delivered so far. They are participating in the face mask ministry and continue to worship and meet in small groups virtually as well. Find out more here.

Enger Muteteke at Good Shepherd UMC in Northfield said one of her members, a 91-year old woman, calls her every Wednesday to check on her and her family and double check the church's prayer number and code through Zoom. She later offered to call others. In addition to online worship, communion and prayer, Good Shepherd UMC hosts "Gospel Slam Fridays" when the congregation shares in fellowship online through music.
Vernon UMC is offering online worship services as well as virtual meals together, Bible studies and Facebook watch parties of previous services. Its food pantry remains open Mondays, Wednesdays and Fridays, from 9:30 a.m. to 12:30 p.m., with no appointments, no paperwork, and no questions asked. The pantry is located at 303 NJ Route 94.
New Dover UMC in Edison donated about 50 N-95 masks to the Edison Police Department and another 80 to local fire departments, church members who work in healthcare and elsewhere. Their women's ministry is making masks from home for healthcare providers. In addition to this, through a new sandwich ministry they started following the onset of the virus, they are making hundreds of sandwiches each day for the hungry in Elizabeth by donating the food they make from their homes to the St. Joe's Social Service Center and other food pantries. More information can be found at their website here.
Spring Valley UMC in New York is staying connected via Zoom–from Monday Musings, Tuesday Trivia and Wisdom Wednesday to Name that Tune Thursday, Dinner & Movie on Fridays, Saturday Scrambles and Scavenger Hunt Sundays. Rev. Kay Dubuisson and her congregation have also developed an Open Mic Praise & Worship Group, a Kid's Zoom Get2together and more. More information can be found here.
Henriella Griffin at UMC of Linden shared: "Last week, the Spirit put in my mind to do something with and for the children. I contacted the Sunday school teacher, and we had them watch the Easter story on deep blue adventures. One of them was able to explain the story in its entirety, to God be the glory. Beginning next week, with the parents' permission, I will have an hour a week specifically with them so they can elaborate on what they get from different stories, how these stories shape them spiritually, how they can contribute to God's kingdom with what they learn."
Brian Joyce at Trinity UMC in Ewing led an online communion. He was joined by several TCNJ students from their homes.
Moorestown UMC in one week collected over a thousand pieces of groceries to send to its local food bank.
Browns Mill UMC's brand-new food pantry served 27 families in one week, with all supplies coming from donations from people in the church.
Cookstown UMC held online worship in its little chapel for the first time in more than 200 years.
Wesley UMC in Trenton welcomed 29 people in a Zoom Bible study, compared to an average of 10-12 in person.
Roebling UMC hosted an emergency blood drive, resulting in the collection of 39 units of blood.
Emely St. UMC's food pantry in one week served 50+ families in its community.
Medford UMC's Easter Food Drive gleaned 1,929 food and toiletry items and 90 Acme gift cards for a total donation value of $3745 to be shared between the Christian Caring Center of Pemberton and the Turning Point UMC Food Pantry in Trenton. ShopRite of Medford also donated 30 hams, which were distributed through various connections to families in their local area. To watch the YouTube video they created for this event, click here.