Coping with Grief and Loss
I am sure that nothing can separate us from God's love—not life or death, not angels or spirits, not the present or the future, and not powers above or powers below. Nothing in all creation can separate us from God's love for us in Christ Jesus our Lord! – Romans 8:38-39
When Someone You Care for Dies by Suicide
The incidents of suicide have been on the rise in recent years. The news of a public figure dying by suicide creates a collective sense of loss for many people. It is a tragic reminder that life is fragile and often we are journeying with people unaware of their deep pain.
In the wake of a suicide people are heartbroken. Their emotions can leave them feeling fearful, abandoned, angry and confused. They are left with so many unanswered questions. Even, your faith can be shaken.
This is a real and present concern for in our congregations and communities. It is important that we offer the survivors of suicide loss the help that they require. We have gathered some resources to help you navigate this complicated situation. We would also suggest seeking out mental health professionals in your area.
Suicide Prevention Resources
First, make suicide prevention resources accessible. They can go into your bulletin, newsletter and website. We have compiled some for your use:
If you are struggling emotionally, or having a hard time, please know you are not alone. There is confidential support available 24/7 for everyone in the United States, call Lifeline at 1-800-273-8255.
If you care for someone who is struggling, don't carry this burden alone, LifeLine is available to you too. Click here and talk to someone now about LifeLine.
If you have lost a loved one to suicide it is important that you take care of yourself. Support groups meet across New Jersey, here is a listing of current gatherings.
Additional information on how to take care of yourself in the event of suicide are available here.
Good Grief provides unlimited and free support to children, teens, young adults, and families after the death of a mother, father, sister, or brother through peer support programs, education, and advocacy. Find our more here.
National Alliance on Mental Health (NAMI) provides support to help millions of Americans who face mental illness every day. Find out more.
Alliance of Hope for Suicide Loss Survivors provides healing support for people coping with the shock, excruciating grief and complex emotions that accompany the loss of a loved one to suicide. Find out more here.
The Traumatic Loss Coalitions for Youth Program (TLC) at Rutgers-University Behavioral Health Care is New Jersey's primary youth suicide prevention program. Find out more here.
When Someone in Your Community Dies by Suicide
If someone in your community dies by suicide it is important to provide a safe space for people to express their loss and ask questions. It is important for the community to have professionals to assist survivors in the grief process. Although information might be share in a larger gather, conversations with small groups and individuals are best for ongoing care.
Rev. Preston Price, a retired pastor in the Cal-Pac Conference created prayers to use in times of tragic loss. Click here for a Prayer in the Face of Grief and Tragic Loss.
Recognize that when a crisis such as suicide occurs people will react in many different ways. Offering timely professional support and care is essential. In New Jersey Traumatic Loss Coalition can offer assistance ranging from phone consultation and support to the provision of on-site services. They can also guide you in providing suicide prevention workshops.
Suicide can threaten ones sense of safety and well-being. In times of imbalance developing a routine is often helpful. Some survivors of tragic loss have found engaging more deeply in their spiritual practices has been comforting. But sometimes people need a space to disengage from overtly religious practices, walking or creating art might can offer peace until they can re-establish routines such as bible reading, worship and meditation. Prayer is an important spiritual discipline in times of distress. It opens the door to questions and despair; and crying out to God can be healing.
Resources for Those Who Work for the Church
Those who work for the church are often caring for others in the midst of tragedy, however it is important to care for your own mental health. For those covered by Wespath Benefits an Employee Assistance Program offers confidential support, these resources are available online, over the phone or in person. You can begin the process by calling HealthFlex toll-free at 1-800-788-5614.
For more information, please contact: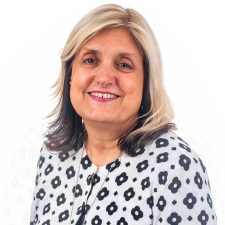 Bloomsbury UMC
Mailing Address
PO Box 86
Bloomsbury
,
NJ
08804