"Worship = Evangelism" Clustered Conference Video

In this Clustered Conference "TED Talk," Director of Worship Eric Drew shares how Worship is one of the most important ways a congregation can reach new people, and therefore is equivalent to Evangelism.
Mixing Art and Technology in Worship ft. Eric Valosin

Artist Eric Valosin talks about his work in the techno-sublime and how mixing old forms of art, like painting and stain glass, and new forms of technology, like projections, can result in new, powerful, and theologically-engaging spiritual experiences appropriate for postmodern church and worship of the 21st century.
RESOURCES MENTIONED IN THE PODCAST: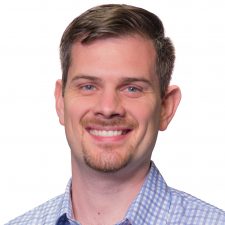 Eric Drew is a worship leader, songwriter and coach. He is passionate about bridging the rich traditions of the church into a new generations, spaces, and sounds. In 2017 Eric released his first full-length album of worship music, Center of It All. He is inspired by custom-built guitars, local coffee shops, books on leadership, and his beautiful wife and twin girls.