Rejoice Sermon Series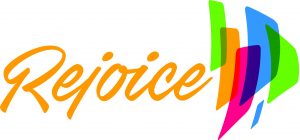 Rejoice always is one of the shortest verses in all of scripture. It is also one of the most challenging. What did these words mean to a church community in transition? What do they mean for us today? In this five week series we will find joy in our past, our present and our future as we celebrate our progress and face our challenges.
Download Rejoice Sermon Series Outline
Download Rejoice logo
Save
Save
Save
Encountering Hope – Sermon Series for Lent 2017

Following just the six Sundays leading up to Easter – There is a progression of meetings and encounters that Jesus has on his way to the cross. Each encounter points toward the hope of redemption and salvation. Each encounter is more public than the previous, leading us from individual experiences to group encounters to a redemptive event for the whole world.
Download Encountering Hope Sermon Outline
Download Encountering Hope Logo
Save
Save
Save
Save
Save