Worship is the heart and life of ministry in a congregation. Our worship is an encounter with the living God through the risen Christ in the power of the Holy Spirit. The diversity, excellence and effectiveness of worship have significant impact on every dimension of ministry.
When worship is vital, people should leave changed, with a fresh understanding of our holy, good, merciful and loving God. We should be transformed through passionate singing, prayers, inspiring preaching and the sacraments.
There are many resources available to learn more about worship and to assist you in designing worship experiences that are relevant and meaningful to your congregation and the community.
Click here for Worship Videos
Click here for Worship Planning Resources

Save
Save
Save
Save
For more information on worship, contact: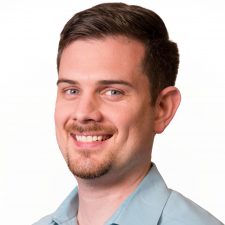 Eric partners with local churches to make worship great. He is passionate about using music, preaching, multimedia, and the creative arts to bring the Word of God to life. Often you can find him writing at local coffee shops, jamming on the guitar, or reading the latest book on leadership.