Timothy (Myunghoon) Ahn
NNJ Conference 1996; 1993 West Paterson: Appenzeller Nairi; 1998 Paramus: Arcola Korean
Ordained at the New England Annual Conference, Rev. Timothy Ahn has served at Antioch KUMC (NE conference), Appenzeller Memorial Nairi KUMC, and Arcola KUMC, the latter two of which he played a key role in the planning and construction of education buildings. In 2008, he established and nurtured an English Ministry for the next generation of Korean-Americans, which has since become a self-sustaining congregation. Rev. Ahn has held several leadership positions within the UMC, including President of the Korean National Caucus from 2012-2013.
Throughout his ministry, he has been supported by his wife, Won Seop Lisa Ahn, who is also deeply committed to ministry. Following his retirement, Rev. Ahn will serve as Superintendent of the newly restructured NEJKAM (Northeastern Jurisdictional Conference Korean-American Mission). He and Mrs. Ahn are looking forward to spending more time with their family, especially their three loving grandchildren.
Corinne Arthur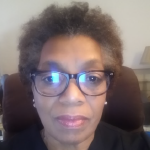 3/1/2021 Weehawken: Park (SY) Interim; 7/1/21 Weehawken: Park (PL)
Corinne E. Arthur, M.Div. (she/her), is a pastor called by God to serve. Starting in March 2021 as a Supply Pastor, she was later appointed as a Licensed Local Pastor at Park (Weehawken) Church. She leads with a creative and liturgical approach, using a hybrid format. She is passionate about sharing the Gospel and fostering community within her congregation. Corinne empowers individual discipleship and serves her community through the Light ministry, which provides diapers and non-perishable goods to those in need. Her ministry is inclusive, celebrating God in Christ and recognizing the divine presence in all people.
Heidi Bak
GNJ Conference 2004; 2002 Newfield: Porchtown (PL); 2004 Porchtown Zion; 2010 Hightstown: First; 2015 Beverly; 2020 On loan to VA Conference (Market St. UMC) 
God called me from owning a business sewing for people, to sewing into people. At the age of 40, on the fast track, starting with zero credits, I got my bachelor's, master's and became a full-elder in 10 years. Beside my 3 children, their spouses, and my 6 grandchildren. my blessings come in serving Porchtown, Hightstown, Beverly and Market Street in Virginia, churches.  For more than 18 years, I have been sewing into women through Waves of Grace Women's Retreat and hope to expand this ministry. I Believe God is not finished with me yet! 
Raymond Boyd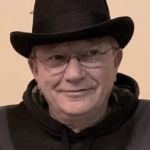 2010 Wesley Chapel Circuit: Viola and Ladentown (SY); 2012 Wesley Chapel Circuit: Viola and Ladentown (PL); 2014 Alpine Community (PL); 11/1/2015 Alpine Community and Park Ridge (PL); 11/1/2016 Park Ridge
"I am grateful to our awesome Bishop Schol for the opportunity to serve in GNJ. I have had the privilege of working with three great District Superintendents: Rev. Ahn, Rev. Plumbstead, and Rev. Gina Kim. I started at Ladentown/Viola, where I learned what and what not to do. My faith was tested at Alpine, but was restored by the wonderful community at Panther Valley. I had a brief stop at Franklin Lakes write their pastor gave bith before finally arriving at Park Ridge, where I found a congregation of truly faithful people. What a fantastic journey.
Now for time relaxing on my deck and some golf. Peace grace to you all and God be with you."
Jacqueline M. Burgess
Southern NJ Conference 1993; 1992 Bayonne: Wesley (s); 1993 Northfield; 1995 Thorofare: St. Paul's; Northern NJ Conference 2000; 2000 Sergeantsville; 2004 Atlantic Highlands & Navesink; 2009 Avon and Wayside; 2012 Avon and Asbury Park: Ballard; 2015 Cream Ridge: Emley's Hill and Gilmore House, Trenton NJ; 2020 Gilmore House, Trenton
Gary Frieze
GNJ Conference 2008; 1996 Bayonne: Wesley (PL); 2004 Kearny: Calvary (PL); 2009 Drug Counseling Center, Kearny, NJ; 2013 Drug Counseling Center, Kearny, NJ and Belleville: Wesley, Assoc.; 2015 Kearny: Grace, Assoc. and Drug Counseling Center, Kearny, NJ
Gary began his ministry by serving as the Local Pastor at Wesley UMC of Bayonne (1996-2004) followed by Calvary UMC of Kearny (2004-2006). During this time, Gary discerned his call and entered the Deacon tract  by creating an Addiction Ministry with an appointment at the ICCDAA Methadone Clinic in Kearny from 2008 -2023.  He was Ordained as a Deacon in 2012 and had a secondary appointment as Associate Pastor at Grace UMC of Kearny (2012-2013, 2015-2023), and Wesley UMC of Belleville (2013-2015).
Shawn Callender Hogan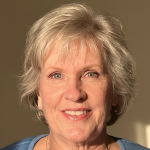 NNJ Conference 1982; 1982 Neshanic and Mt. Zion; 1983 Ridgefield Park; 1991 Dumont; 1999 Whitehouse; 2008 Summit; 2019 Oakhurst: First
Responding to a childhood call into ministry, Shawn was ordained in the NNJ Conference and has served under appointment for 41 years.  She has loved local church ministry and is particularly grateful for the seasons of service as Chair of the GNJ Board of Ordained Ministry and Spiritual Director to the GNJ Way Forward Team.  She will continue to celebrate life's ambiguity, wrestle with questions, seek beauty and joy, and listen for God's whispers.
Clarissa South Holland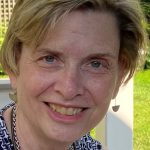 NNJ Conference 1989; 1988 (Broadway Montana) (½ time); 1989 Broadway Montana (Full time); 2/1/93 Broadway-Montana (3/4 time); 1993 Chaplain, Garrett W. Hagedorn Center (1/4 time); 1998 Chatham (1/4 time); 2003 Green Village (1/2 time); 2015 Whiting
When Clarissa graduated from seminary in 1988 she was uncertain if she was called to be a local church pastor. Her DS asked her to take a part-time appointment at the Broadway-Montana charge. Thirty-five years later, Clarissa is still serving as a local pastor. She is grateful for the dedicated laity and clergy she has served with. Her husband Tom has enjoyed the role of pastor's spouse and Clarissa appreciates his love and support.
After retirement, Clarissa and Tom plan to travel to Germany to visit with Libby and Nils and meet their new granddaughter, Noel. They look forward to spending more time in Germany. They are looking forward to spending time with Rachel and Clayton's baby who arrives in April.
Clarissa plans to go in search of thin places.
Wayne Jones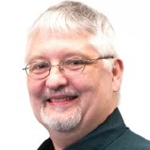 Southern New Jersey Conference 1992; 1992 Port Norris: First and Buckshutem; 1995 Lambertville and Linvale; 1999 Northern NJ Conference; 1999 Dingman's Ferry, PA; 2004 Jackson UMC; 2010 South Amboy: Trinity; 2014 Westwood
Wayne has been in full-time ministry for 31 years. He grew up in southern New Jersey and graduated from Rutgers University and Drew University. Wayne has served as a member of BOOM, Disaster Response Coordinator, Mentoring, and District Board of Building and Location. He enjoys reading, playing guitar, singing, and spending time with his family. He and his wife, Debra, have three children: Michael, Gregory, and Jessica. They plan to retire to southern NJ to be near family.
John (Jack) H. Lea III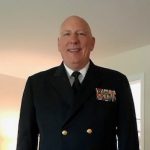 Southern New Jersey Conference 1983; 1983 Port Republic; 1986 Chaplain, U.S. Navy; 2014 Exec. Dir., National Conference on Ministry to the Armed Forces (Brick: St. Paul's)
Jack began his ministry at St. Paul's in Port Republic in 1983. During his tenure, he received an invitation to join the Navy as a chaplain and signed up for a three-year term, eager to serve the nation. Three years ended up becoming a career, as he spent the next 28 years in various roles, such as serving on ships, with Marines, in Washington, DC, in overseas assignments, and in both Desert Storm and the War on Terror. He considered it a true privilege to serve both the nation and the church. Following his naval career, Jack accepted an assignment with the National Conference on Ministry to the Armed Forces, an organization comprised of religious groups who sponsor chaplains for service in the Federal government. He looks forward to reading, traveling, and spending more time with his family, but is extremely grateful for the United Methodist Church's confidence in him, which allowed him to serve the church in remote places like Djibouti, Africa. Laus Deo!
Rosario L. Quinones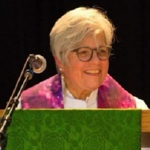 2020 Teabo UMC (NJ ) and The UMC at Mt Tabor (NJ); 2019 The UMC of the Rockaways, (NJ); 2002-2004 La Fundición de Cristo in Dallas, TX.
Rosario was born in Puerto Rico, and her faith journey began in childhood. She has participated in starting churches in Puerto Rico (1994) and Dallas, TX (2000). Rosario is passionate about justice and equality and has been an advocate for LGBTQ+ people, serving on the Reconciling Ministries Network Board. She has served in diverse ministry, mission, and finance work at GNJ.
For many years, Rosario thought God had made a mistake in calling her to become an elder in the United Methodist Church. However, she learned that for God, nothing is impossible, and was ordained at the age of 71. She is grateful to all who stood by her on her journey.
She completed her Master of Divinity with Certificates in Hispanic and Urban Ministries at SMU Perkins School of Theology in Dallas, Texas. She also earned a Master of Sacred Theology and a Master of Philosophy with a concentration in biblical studies, ethics, gender, and sexuality at Drew Theological School. Rosario is a lawyer in Puerto Rico, where she also worked as a CPA.
She is married, has two step-sons, and four grandchildren with whom she looks forward to spending more time in retirement. And she is looking forward to what God has planned for her.
GNJ Conference 2020; 2019 UMC of Rockaways, Assoc. (PL); 2020 Wharton: Teabo and Mount Tabor
Nancy Robinson
2007 Wharton: Lower Berkshire Valley (1/2)(PL); 2013 Dover: Grace and Wharton: Lower Berkshire Valley (FL); 2017 UMC in Branchville (FL); 2018 UMC in Branchville
As a second career pastor, Nancy began her ministry as a licensed local pastor in 2007.  She has been blessed to serve three loving and nurturing congregations in the Skylands District over the past sixteen years.   After returning to college, completing the Course of Study Program at Wesley Theological Seminary along with advance course work through the General Board of Higher Education, she was received as an Associate Member in 2018 in the Greater NJ Annual Conference.  Nancy and her husband Mike are excited to see where God will lead them in ministry as they enter this new phase of their life.  They will relocate to Salt Lake City, Utah in July 2023 to be closer to their children, grandchildren and extended family.
Vivian Rodeffer
Southern New Jersey Conference 1984; 1984 Attending School; 1985 Wenonah; 1992 Haddonfield, Associate; 1996 Manahawkin; 2004 Gateway South District Superintendent, GNJAC; 2011 Medford; 2013 Caldwell
"It has been a privilege to serve Christ alongside so many dedicated and delightful laity, clergy, and bishops [White, Irons, Johnson, Devadhar, and Schol] for the past 39 years. This journey began at my home church, Upper Octorara Presbyterian in Parkesburg, PA. I am so thankful for the love and faith my parents and grandparents surrounded me with, for my first spiritual mentor Rev. Sandra Lee Murphy, and for the many opportunities to serve, preach, teach, lead, pray, learn, and grow in faith. I am grateful for the support of my husband Robb McCombe and daughters Robin and Susan. I have learned valuable lessons through my failures and give God all the credit for any successes. It has been a great journey so far, and I know the best is yet to come."
Charles Soper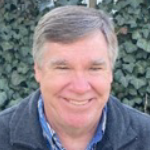 GNJ Conference 2001; 1999 Atco & Transboro; 2001 Bayville: Trinity and Ocean Gate; 2006 Bayville: Faith Community; 2010 Palmyra: Epworth
As a second-career pastor, Charlie has been blessed with the friendship and support of the congregations he has served. His service to GNJ has included being a mentor, circuit elder, disaster team member, and member of the Boards of Location and Building. He appreciates all those who have mentored, counseled, and guided him throughout his pastoral journey. For most of his 20+ years in ministry, he has had the joy of serving alongside his wife, Diane, as music director. In their retirement, they look forward to connecting with friends and family from their new home in Pennsylvania.
Robert Wecht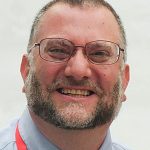 Southern New Jersey Conference 1998; 1998 Wayside; 2003 Hamilton Township: Pearson Memorial; 2015 Stratford; 1/1/23 Retirement
Robert Wecht is a second-career pastor who initially worked in wholesale and retail. He converted from Judaism to Christianity in 1990 and subsequently pursued a Masters of Divinity degree at Eastern Baptist Theological Seminary, which he completed in 1998. Robert has served in full-time ministry for a total of twenty-three and a half years and is currently awaiting the Lord's future plans for him. He is married to Kimberly Steelman Wecht and has five children – Elena, Sarah, Hannah, Joshua, and Josiah – as well as one grandchild, Henry.
Dean Wentzien
Southern New Jersey Conference 1991; 1990 Atco (FL); 1991 Atco; 1993 Atco and Tansboro; 1994 Neptune City: Memorial; 2002 Air National Guard 177th Fighter Wing, Chaplain; (Bayville: Faith Community)
Kenneth Williams
Kenneth Williams was honored to serve in the New York and Northern New Jersey Annual Conferences. After beginning ministry in New York, he served congregations in Elizabeth and Kearny, NJ. In 1993, he shifted his focus to education and has worked with students in grades 7 and 8 who have been identified with special education needs for the past 28 years. His spouse, Holly Nye, retired last June after serving United Methodist Churches for 33 years. They both look forward to sharing their retirement together.
EPA Retirements can be found here.