Jeanette M. Block
Following a career as a paralegal, Jeanette began the educational process for ordination. She received her first appointment in 2000 while at Rutgers-Camden, entered seminary in 2002 and was ordained in 2009. Along the way, she has served churches like Lumberton UMC and First UMC Mt. Holly as well as others in the Palisades and Delaware Bay Districts, but in 2015 Cape May UMC provided her with an excellent opportunity for community involvement and a leadership team that was open to new ideas. She serves on the boards of the Cape May Kiwanis Club and Cape May MAC (Museums Arts & Culture). With a team of leaders and the city's support, they formed the Communion at the Cove service on Sunday mornings at Cove Beach. She is often asked to provide prayers at public events.
GNJ Conference 2006; 2000 Batsto: Pleasant Mills, Egg Harbor: Lower Bank, Egg Harbor City: Green Bank, and Nesco: New Columbia, Assistant (PL); 2006 Bridgeton: Trinity and Woodruff; 2008 Vineland: First; 2012 Wyckoff: Grace; 2014 Lumberton and Mt. Holly: First; 2015 Cape May
James Kim Crutchfield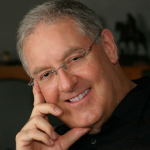 Kim hails from Atlanta. He married Stephanie in '76. Kim served on staff in a Non-Denominational church in Atlanta from '75-'83. He was a delegate to the 6th Assembly WWC in Vancouver. Kim pastored UM churches in NJ from '86-'92. He became a GBGM missionary serving in Kenya, Tanzania, and The Philippines, and later as the senior pastor of the Taipei International Church, Taiwan. Kim was appointed as pastor of the Broad Street UMC since 2011. Kim's main hobby is painting in watercolors. Kim and Stephanie plan to move to Virginia, travel the USA, and serve UM churches in Virginia.
Southern New Jersey Conference 1987; 1986 Groveville (FL); 1987 Groveville; 1989 Hopewell; 1993 World Division, GBGM; Taipei International Church (Hopewell); 5/1/2011 Burlington: Broad Street
Carol M. Davies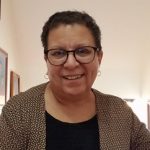 Carol has a passion for ministries addressing socio-economic injustice, and for sharing those ministry opportunities with laity. She introduced Family Promise to congregations in the Gloucester County area and was a member of the founding board of the network there. She has partnered with laity to serve the needs of people struggling with food insecurity. In 2010, she was awarded the Bishop's Award for outstanding service in Christian Unity. She served on the Delaware Bay District DCOM, Superintendency Committee and the Conference Commission on Equitable Compensation. She looks forward to spending more time with her new grandson and traveling with her husband.
GNJ Conf. 2002; 1995 Chapel Heights (SP); 2001 Sewell: Chapel Heights and Hurffville: Bethel; 2006 Sewell: Hurffville Bethel
Elizabeth Ealie
GNJ Conference 2016; 2011 Brookville and West Creek (PL); 10/9/2011 Brookville, West Creek and Barnegat (PL); 2016 South Vineland
Frank L. Fowler III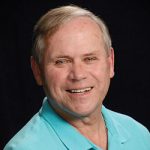 Frank has been abundantly  blessed by God's call to  ordained ministry and has served in Plainfield, Newfoundland and Hackettstown.  He looks forward to continuing ministry.
NNJ Conference 1972; 1972 To Attend School; 1973 Plainfield, Associate; 1975 Newfoundland; 1983 Hackettstown: Trinity
Daniel W. Gepford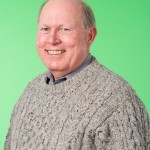 GNJ Conference 2008; 2005 Andover (PL); 2008 Toms River: First, Assoc.; 2009 Sussex; 2011 Sussex and Augusta: Frankford Plains (Coordinating Pastor); 10/1/2012 Sussex
Diane R. Gilbert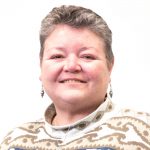 NNJ Conference 1984; 1981 (Roseland); Roseland; 11/15/87 Hurdtown & Lower Bershire Valley; 1989 Hurdtown; 1993 Montville; 11/15/96 Randolph: Mount Fern; 2/11/2009 Incapacity Leave para 357; 2011 Beach Haven: Kynett and Beach Haven Terrace: First; 2/1/2020 Medical Leave p. 356
Gina Kim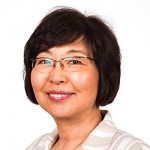 Gina has faithfully served God full time for 30 years as youth pastor, associate pastor, senior pastor, and district superintendent. She cherished every opportunity to serve God. God has blessed every place she served and gave spiritual growth and increased vitality. She championed for fresh expression of churches like dinner church and prayer foundation in her district. She has a heart for going into the world to make disciples of Jesus Christ and led over 20 short term mission teams to all parts of the world.  She especially treasures the memory of helping children in inner cities in the States and rural areas in Paraguay and Kenya where she learned the song, "Today is my favorite day" from children. She and her husband are moving to Georgia to be near their son. She is looking forward to spending more time in spiritual disciplines and nature and enjoying every day as her favorite day.
Ohio East Conference; 5/26/09 Transfer to GNJ Conference; 2006 Englewood: Korean Community, Associate; 2011 South Plainfield: Wesley; 2016 Palisades District Superintendent
David C. Lehmkuhl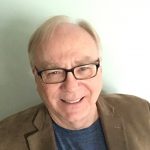 David is a product of the Sparta church and was strongly influenced by the Minister to Youth serving there then. Seeing clergy on the front pages of newspapers working to end racism and the Vietnam War in the 60's, and seeing the church feeding the hungry in developing nations helped the teenage David believe the church could be a force for good in the world. He still believes it. David and Nishat will retire to Lake Mohawk in Sparta. Their new home is literally a stone's throw from Beach Four, where David's city-bred parents first met on Labor Day weekend in 1945.
NNJ Conference 1977; 1977 To Attend School, Dunellen; 1978 Dunellen; 1982 Linden; 1985 Belle Mead: Montgomery; 1998 Leave of Absence; 1/1/2002 Succasunna (3/4), Interim; 2002 Succasunna; 2006 Somerville: First
Rev. Fredrick R. Marz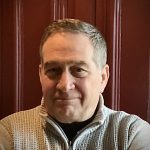 Fred is grateful for the opportunity to serve at Westville, Dennisville, South Dennis Trinity and Tuckahoe UMCs, all in the Cape Atlantic District. His wife, Peggy took an active role in serving with him, so he has expressed that they are both looking to their next adventure of not retirement, but of "a continuous vacation." The couple intends to enjoy the time with their grandchildren, raise chickens and bees, tend to the garden, read the books in his "good reads" stack and contemplate God's grace more deeply.
Greater NJ Conference 2015; 2012 Westville (PL); 2015 Dennisville and South Dennis: Trinity; 2020 Dennisville, South Dennis: Trinity and Tuckahoe
Christopher L. Miller
What a journey it has been for Rev. Christopher L. Miller–from college drop-out starting a family at 20 years-old through a 15-year voyage to full ordination and second master's degree 12 years later. For him, the highlight of his career was serving as the Director of Outreach Ministry for GNJ's response to the tragic events of 9/11. He remains very appreciative of the encouragement he received from the church and Bishop in allowing him to respond to the military's request to deploy in the summer of 2010 as the Group Chaplain at Sather Air Base, Baghdad, Iraq. The opportunity to serve both the church and the military in the service of Jesus Christ has been an honor for Miller.
Southern New Jersey Conference 1996; 1995 Port Norris: First and Buckshutem (FL); 1996 Port Norris: First and Buckshutem; 2000 Pemberton; 2002 Coord. Of Outreach Ministries, GNJAC, Dir. of H.E.A.R.T., (Browns Mills); 2005 Delran; 2012 Delran and Coordinating Pastor, Riverside: First; 1/1/2013 Delran; 2016 Absecon
Craig M. Pache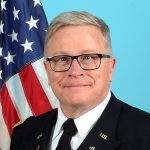 After serving five years in the Army, Craig answered God's call to pastoral ministry in 1984. From 1988 to 2002, he served four appointments. In 1994 Craig answered a second call, to serve God and soldiers as an Army Reserve Chaplain. In 2002 Craig was mobilized in support of Operation Noble Eagle and Enduring Freedom. He continued to live the call as an Active Duty Chaplain and was assigned to various duty locations beginning in the Great Lakes. His military journey will culminate where it began in 1979, Fort Dix, where he is currently assigned as Garrison Command Chaplain. Craig looks forward to seeing where God will lead him next and traveling with Cindy Lou, his wife of 30 plus years.
Student Pastor from 1988-1990 in Carney's Point and Deepwater. Southern New Jersey Conference 1990; 1990 Tabernacle and Chatsworth; 1993 Friendship (Monroeville); 1998 Mount Holly: First; 2002 Chaplain, Department of the Army; (Mt. Holly: First)
Diane C. Pacione
For over 20 years Diane has served a variety of churches, walking alongside many people as they faced life challenges and celebrations. One of her greatest joys was supporting the youth, some of whom still stay in touch by sharing college graduations, new jobs, proposals, weddings, new homes and babies. She is grateful for the mutual learning opportunity that mentoring youth brought. In each congregation she served, Diane embraced the opportunity to share the message of Jesus' love together! Serving at Seaville UMC since 2008, she enjoyed working with the congregation and church leaders through many changes. In retirement she is looking forward to spending time with her husband, who retired in 2008, joining him in a life unscheduled – traveling, spending time with family and restoring the Christmas Eve tradition of the Seven Fish Dinner.
SNJ Conference 2001; 1997 Piney Hollow (PL); 2000 Piney Hollow and Landisville: Friendship (SP); 2001 Quinton and Hancock's Bridge; 2004 Haddonfield, Associate; 2008 Seaville
Shellie K. Pinner
After entering seminary at Eastern Baptist Seminary, Shellie served in three internships before being consecrated as a diaconal minister in 1991 and then ordained in 1997. For 22 years she served as Client Services Director of a private social service agency and then as an instructor for the Sparrow Program, providing educational/social programming for adults with developmental disabilities. Shellie feels doubly blessed to have been able to serve God through both community and church ministries and is grateful to the senior pastors, church families and coworkers who supported, taught and shared her journey as they grew in faith together. She's looking forward to whatever God has in her future retirement!
1991 Diaconal Minister, Mantua; Southern New Jersey Conference 1997; 1997 Client Serv. Dir., PetPals of Southern New Jersey and Mount Ephraim: First, Associate (Mt. Ephraim: First); 1/1/2019 Client Serv. Dir., PetPals of Southern New Jersey and Haddon Heights: Fellowship UMC (Assoc)
Donald Polk
Life has been an exciting journey of faith for Don ever since he accepted Jesus Christ as his Lord and Savior during his junior year of college. After graduating with degrees in biochemistry/psychology, he worked in the pharmaceutical field from 1979-1982, during which time he felt God's calling to full-time ministry. An M.Div. degree followed from Asbury Theological Seminary, and then in 1985 Don received his first appointment as associate pastor at Pitman UMC. In 1991, he was appointed to Aldine UMC where he remained for 30 years. He is grateful for the opportunities he has been given to serve his community as a district youth coordinator, chaplain of the Salem County Fraternal Order of Police, a member of the Board of Directors at South Seaville Camp Meeting and as a volunteer chaplain for the Billy Graham Rapid Response Team. Most importantly, he is grateful for the wonderful memories, cherished relationships that were formed and the privilege to serve the Lord as a pastor. Don and his wife, Laurie, are looking forward to what God has in store for their retirement, and they are very excited to spend more time with their children and grandchildren.
Southern New Jersey Conference 1984; 1984 Attending School; 1985 Pitman, Associate; 1991 Aldine
Jack R. Schaser
At the age of 21, Jack felt the call to go into the ministry. He graduated from the University of Valley Forge Phoenixville, PA, in 1981 and then pastored Fellowship Assembly of God for 15 years. In 2001 Jack received a M.Div. from Reformed Episcopal Seminary, Blue Bell, PA.
His greatest joy of being a minister is preaching
the Word and encouraging others to spend time
in the Bible. He will always cherish the people and feel they are family.
2003 Millville: West Side (PL) and Chaplain, So. Jersey Regional Medical Ctr.; 11/14/2011 Millville: West Side (PL) and Chaplain, Atlanticare Mainland Hospital (Millville: West Side); 2012 Millville: Centre Grove, Millville: West Side and Chaplain, Atlanticare Mainland Hospital (PL); 2014 Millville: Centre Grove and West Side (PL); 1/1/2021 Millville: West Side and Dividing Creek: Zion (PL)
Kathleen M. Stone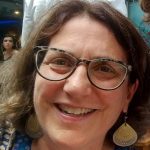 Over the past 25 years of service to the Gospel within the United Methodist Church, Kathleen has had challenges and amazing growth. From associate pastor at Chatham UMC to senior pastor at both Christ Church UMC in Fair Haven and Wharton UCC; from the United Nations Ministry in both the General Board of Church and Society and United Methodist Women (UMW) to the executive secretary of economic and environmental justice in UMW,  she has found herself in the spiritually rich rigors of being blessed and being a blessing. She looks forward to where her journey leads her next.
NNJ Conference 1995; 1995 To Attend School; 1996 Chatham, Associate; 2002 General Board of Church and Society as Program Director for UN Advocacy; 2004 GBGM, Chaplain for the Church Center for the UN; 2004 Fair Haven: Christ Church (1/2); 2005 Chaplain, Church Center for the United Nations and Fairhaven: Christ; 2006 Chaplain, Church Center for the United Nations; 2012 UMW Chaplain, Church Center for the United Nations; 2015 UMW Exec. Sec'y. for Economic and Environmental Justice; 2016 Wharton: St John's Community
Annie Williams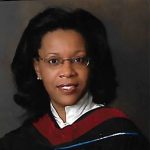 Annie is blessed having been in ministry over the past 15 years as an associate and pastor of churches within the GNJ Conference. She looks forward to using her best skills and experience accumulated over the years.
GNJ Conference 2006; East Orange: Calvary-Roseville, Associate; Summit: Summit, Associate; Jersey City: Bethany Browne; Union City: Emanuel, East Orange: Park Ave/St John's; Green Village: Green Village.
Elaine Wing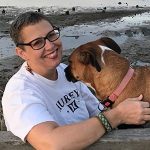 Happy to retire after 32 years with the UMC, yet believes "God has more for her to do in a local church," Elaine will be returning as a retired elder to her current appointments. Elaine's greatest joy is guiding and watching people creatively express their love and service for Christ. She is grateful for collegial relationships in her tenure, especially those with Revs. Doug Miller and George Imhoff before she became a lead pastor. "In their unique ways, both taught me how to be an effective pastor, to anticipate, and trust God's surprising and unfailing love and grace within the community. Recently engaged and the "Nana" to three grandchildren, Elaine looks forward to new adventures in life!
GNJ Conference 2002; 1/1/97 Denville, Associate (3/4); 2002 Denville, Associate (F/T); 2003 Springfield: Springfield Emanuel; 2006 Dumont: Calvary; 2020 Dumont Calvary and Bergenfield: Good Shepherd
Richard L. Work Jr.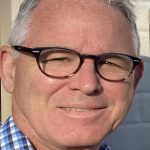 Richard's ministry began in the hills of West Virginia, serving in the West Virginia Annual Conference. He is grateful for the congregations he has served – Reynolds Memorial in Marmet, St. Mark's (associate) in Charleston, Winfield UMC and Avery UMC in Morgantown. His ministry journey ends at St. Andrew's in Cherry Hill, but he is looking forward to the things God has in store for the future. Richard and his family are relocating to Pottstown, PA.
West VA Conference; 2014 Cherry Hill: St. Andrew's; 2016 Transfer to GNJ Conference; 2016 Cherry Hill: St. Andrew's
Laurie K. Zelman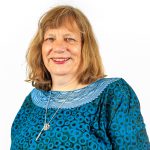 2004 GNJ Conference; 1/16/2006 Cranford, Associate; 2/1/2013 Bloomfield: Park, Assoc.; 1/1/2016 Extension Ministry, High Focus Centers & Towaco: Montville; 2020 Case management, New Bridge Services and Towaco: Montville, Assoc.
George N. Zigich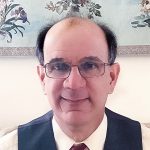 George is grateful for the 30 years he has served as pastor of churches within the GNJ and SNJ Conferences. He looks forward to having more time to spend with his wife, son and daughter. He will seize the opportunity to go hiking, fishing and attending intellectual events. He hopes to become involved with the growing Christian Classical Academy Movement, where he will seek to empower the children and youth to grow as disciples of Jesus Christ and play a part in the preservation of our Western Civilization. Deo ac veritati.
Southern New Jersey Conference 1992; 1991 Oaklyn (FL); 1992 Oaklyn; 1995 Turnersville; Associate; 2001 Belford; 2004 Egg Harbor Twp.: Zion; 2008 Allentown; 2013 Farmingdale: First