Alfredo Caballero has been appointed to Emanuel UMC of Union City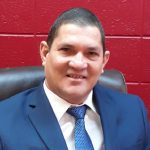 Alfredo Caballero and his wife, Idian Diaz, have three children: Eliannis, Elizabeth, Alfredo. He studied at the Evangelical Seminary of Matanzas, Cuba and the Methodist Evangelical Seminary in Havana, Cuba. He has a degree in Sacred Theology, and other theological and ecclesiastical credits. Alfredo has 23 years of pastoral experience in Cuba where he was a superintendent and rector and professor of the Seminary in Havana as well as six years of pastoral experience at the United Methodist Church in New Jersey. He is currently pastor of Living Hope Church in NJ. He enjoys presenting to the world the love of God, through our Lord Jesus Christ and the Holy Spirit.
Ashley Wells has been appointed to Centenary UMC of Lambertville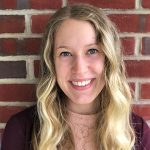 Ashley Wells (she/her/hers), born and raised in Salem, OR, received a B.A. in Pastoral Ministries from Northwest University and will be graduating in May with a M.Div. from Princeton Theological Seminary. Her passions include creating community, advocating for social justice and preaching the gospel. She enjoys teaching about the enneagram and using it as a tool for helping people learn about themselves and others. Her enneagram type is 1w2. In her free time, she enjoys drinking coffee, spending time with friends and walking her dog, Zwingli.
Corinne Arthur has been appointed to Park UMC of Weehawken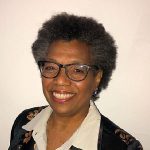 Corinne E. Arthur, M.Div., (she/her), inspired to serve in the church has held many leadership positions, and loved singing in the choir. She loves sharing the Gospel with all, from preschool to adult, including taking youth to GNJ's IGNITE Conferences, engaging in the outreach and nurture ministries of the church, and is a past officer of UMW. She emigrated to Orange with the family from Barbados. Her son, Dashiell and daughter-in-law, Myra have blessed her with a beautiful step-granddaughter and grandson. Additionally, Corinne holds a B.A. in Fine Arts from Douglass and completed two years study in Communications Design.
Denise Tiedemann has been appointed to First UMC of Farmingdale
Denise Tiedemann, with over 20 years of ministry experience, serves DeBows and Pleasant Grove UMCs in Jackson, NJ. Prior to this, she served Centenary UMC in Lambertville and Linvale UMC in Ringoes. She is a graduate of the American Musical and Dramatic Academy in NYC, and she has been an intricate part of a church-plant and a church revitalization. Denise loves working with children, having been a preschool teacher as well as GNJ's Childcare Coordinator. Denise and her husband, Joe have four children and are foster parents. Using her background in performing arts and music, she has helped to develop the Jackson Arts Ministry, which gives children of all ages the opportunity to perform in singing, acting and dance while directing them to a faith in Christ. Her heart for mission has led her to serve with A Future with Hope and the Skainos Project in Belfast, as well as many local mission projects.
George Lagos has been appointed to First UMC of Newfield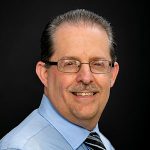 George Lagos is a Church Planter, a Licensed Local Pastor and has served on a variety of committees within GNJ, including Conference Director of Lay Servants and Bridgeton Summer Food Program. He feels blessed to serve the Plainville UMC for the past five years. He enjoys his pastoral visits and his devotion to prayer, coupled with his passion for studying the bible, enable him to participate in God's call on all of us to encourage and guide people into a deeper relationship with God. George also loves working with local Methodist churches through Bible Studies, Prayer Group Meetings and supporting their Food Pantry and Camden homeless outreach project.  George is married to his beautiful wife, Andrea, of 34 years and they have four children: Charlie, Timmy, Cristian and Danny. They enjoy going on road trips, but their favorite pastime is going to Ocean City.
HeeYoung Lim has been appointed to First UMC of Passaic
HeeYoung Lim graduated with a M.Div. from Drew Theological School. Before being called to ministry, Heeyoung received a B.A. from Kyung-Hee University in economics and worked in a corporation located in Seoul and its overseas branch in Nicaragua. He is a passionate, creative minister in service to the people of God, building new ministries in Lyndhurst and Rutherford churches. He loves to play table tennis, badminton and just started to learn to ride a unicycle. Heeyoung lives with his wife, Daesun, and their two adorable boys, Ben and Luke.
Michael Turner has been appointed to St. John's UMC of West Berlin
Michael Turner, born and raised in Atlantic City, NJ, is currently enrolled in the doctorate program at Grand Canyon University specializing in Christian ministries. He obtained a B.A. from Rowan University in Criminal Justice and a M.S.Ed. from Grand Canyon University. In 2017, he received a M.Div. from Lutheran Theological Seminary in Philadelphia, PA. He and his wife, Lourdes live in Galloway, NJ where Michael pastored the Oceanville UMC for the past five years. He enjoys spending time with his two children and grandsons, traveling, classic cars and collecting vinyl records.
Scott Rambo has been appointed to First UMC of Collingswood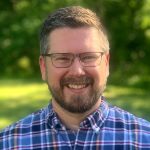 Scott Rambo is husband to Meg and Dad to four boys; Tim, Ben, Josiah, and Eli. He grew up in South Jersey, graduated from Asbury College with a B.A. in Media Communication, and earned an M.Div. from Wesley Biblical Seminary. Scott has served at Trinity UMC in Mullica Hill since 2017 as associate pastor. Prior to joining the staff at Trinity, Scott and Meg served in Uganda with World Gospel Mission. He loves to see people engage their faith and be empowered to respond to God's work in their lives. Scott is a reader, runner, guitarist, Philly sports fan, coffee lover and rides a motorcycle.
Stafford J. Miller has been appointed to Asbury UMC of Atlantic City
Rev. Dr. Stafford J. Miller, prior to the pastorate, served as an educator in Paterson NJ, for over 20 years. He received an M.Div. and a D.Min. from New York Theological Seminary. His interests lay in Spiritual Disciplines, Christian Mysticism, Contemplation, and he has been approved by GBHE with a Certification in Spiritual Formation. He is a Certified Spiritual Director, who is devoted to assisting individuals in discovering where God is active in their daily lives and in the culture in which we live, by way of the inner guidance of the Holy Spirit. He served St Philips Ministry in Paterson, St. John's in West Berlin and Mt. Zion-Wesley in Deptford. He is married to Maria A. Benavides, who is a 30-year professional in child development. He has a daughter, Kimberly, son-in law Erskine and two lovely grandchildren who live in Pensacola, FL.
Enger Muteteke hired as a new Director of Resourcing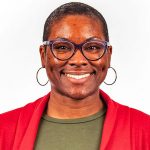 Enger Muteteke has nearly 20 years ministry experience – in the Baltimore-Washington and Greater New Jersey Conferences. She has a passion for strategic planning, justice ministries, community engagement, and leadership development. Enger has pastored in various ministry settings including her time serving as National Program Director with Lutheran Volunteer Corps. She holds a B.A. from William and Mary, two master's degrees in Theology from Wesley Theological Seminary, and a M.A. in Social Responsibility and Sustainable Communities from Western Kentucky University. Enger lives in southern New Jersey with her husband, four daughters, and their dog, Belle. Her hobbies are exercising, reading, cooking and watching movies.
Seunghyun Lee has been appointed to Cross Keys UMC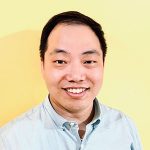 Seunghyun Lee earned a Bachelor of Theology from Methodist Theological University in Seoul, Korea and completed a Master of Divinity at Drew Theological School in NJ. He is currently serving Grace Ministry in First Korean UMC of Cherry Hill. Prior to this appointment, he served Union Grove and Willow Grove UMC in Pittsgrove. Seunghyun is passionate about developing next generation ministry, leading inspiring worship and preaching the gospel. He is married to Joohee, with whom he has a four-year-old daughter, Eugenie, who loves birds and flowers.
Sunghyuk Kim has been appointed to Wesley UMC in Edison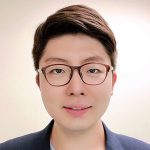 Sunghyuk was born in a Methodist pastoral family and raised in Seoul, South Korea. During his childhood, he lived in La Palma, CA, for four years following his family to study abroad. Sunghyuk received a B.Th. from Methodist Theological University in Seoul (2014), completed Clinical Pastoral Education (Level 1) at Morristown Medical Center (2018), received M.Div from Drew Theological School (2018), and is completing S.T.M from Drew in May 2021. Sunghyuk has served Arcola Korean UMC for more than six years, during which time he was in charge of Children and Youth Ministry, Director of Christian Education and AWANA Ministry. Sunghyuk is a happy man who had his wedding last November. His wife, Joy is a faithful talented musician, and they both are fulfilled with passion love to serve God with all their heart.
Willy L. Mafuta has been appointed to Hopewell UMC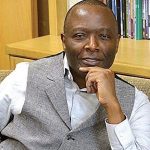 Dr. Willy L. Mafuta is a theologian, social ethicist and scholar of African religions, migration and globalization. He holds two doctorate degrees, a Th.D in Theology and Ethics, University of South Africa and a Ph.D in Religious Studies (University of Ottawa, Canada) and a chaplaincy certificate in Clinical Pastoral Education, Level 4 ( University of Iowa). Dr. Mafuta will be joining the faculty at Princeton Theological Seminary as an adjunct professor. He is the senior pastor at New Hampton UMC, New Hampton, Iowa and serves on the Iowa Conference Antiracism Leadership Team. He has two adult children, Candy, 20, Danny, 26. He is a college football fan and likes hiking and traveling internationally to new places. Dr. Mafuta speaks French and several African languages.
Yoon Cheol Shin has been appointed to Bernardsville and Union Village UMCs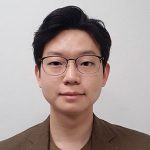 Yoon Cheol Shin (he/him/his) feels blessed to continue working with God's people and to be a channel of Jesus' love for the world. Yoon was born in South Korea and raised in the Dominican Republic. In the Dominican Republic, he served as a missionary alongside his parents, collaborating with Dominican and Haitian people in marginalized urban and rural communities. Most recently, Yoon has served as a children's minister at Calvary KUMC. Yoon earned a B.A. in International Studies from Taylor University in Indiana and will graduate with a M.Div. from Drew Theological School in May.
Younghak Lee has been appointed to Trinity UMC in South Amboy/Sayreville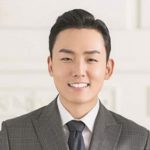 Pastor YoungHak (he/him) has a great passion for spreading the good news of Jesus Christ and embodying the Kin-dom of God. He believes that this world can be a better place with the teachings of Jesus Christ. Living in the United States since he was 13, YoungHak has served in various ministries: campus ministry, Army chaplain assistant and youth and children's ministry. Pastor YoungHak is a senior at Drew Theological School, graduating this May.
Yongil Lee has been appointed to Livingston - Korean UMC
Yongil Lee was born and raised in Korea. He has a B.A. in theology and his M.A. in mission and culture from Hyupsung University. Ordained by the Korean Methodist Church in 2018, he has served as an intern then as an associate pastor at Sangdong Methodist Church in Seoul, a church founded by W.B. Scranton over 130 years ago. He faithfully served here for six years before moving to the U.S. He has a passion for social justice and ecumenicalism and is moved by the call to serve the socially disadvantaged and underprivileged. He and his wife Kelly met in Korea and married in 2019. His hobbies are reading, running and cycling and hopes to run a marathon one day.
Emanuel Agyemfra has been appointed to Browns Mills UMC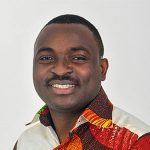 Emmanuel, who serves the multicultural congregation at Monmouth Grace UMC, will graduate in May with a M.Div. from Princeton Theological Seminary. Before moving to Princeton, he served as a missionary pastor in various churches in Ghana and South Korea. He also graduated from the Global Institute of Theology, Yonsei University (Master of Theology) and University of Ghana (BA-Sociology and Religion). His ministry vision is "shalom for all nations" and a call for multicultural communities, which has inspired him to pursue various ministries including church planting, community engagements and ecumenical works. Emmanuel is blessed to be married to Sun who is pursuing her Ph.D. studies in World Christianity at Princeton Theological Seminary.
Eunkyoung Kim has been appointed to UMC at Newfoundland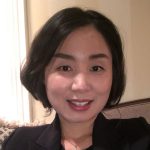 Eunkyoung, born and raised in South Korea, is passionate about Christian education, social justice and community outreach ministry. She has served at Cedar Cliff UMC in Haledon for the past four years. Her ministry background also involves several years of services in children's ministry and music ministry. She earned a M.Div. and S.T.M. from Drew Theological School. Eunkyoung is married to JongIn Lee, who is serving as the pastor of Franklin Lakes UMC. In her spare time, she enjoys soap making and hiking with her family, which includes their nine-year-old daughter, Sophia, and a small dog, Cherry.
Brendan Galvin has been appointed to First UMC at Montclair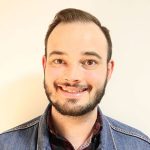 Originally from Los Angeles, Brendan received a M.Div. from Duke Divinity School in 2017. After moving to New Jersey, Brendan began church revitalization and church planting. When he's not roasting coffee or hosting a community event, he's probably riding bikes with his wife, Bridget.
Constance (Connie) Squire has been appointed to Vincentown UMC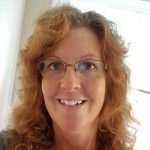 Connie has been blessed to serve the Dingmans Ferry and Barryville UMCs as an associate pastor and the Vernon UMC for the past four years as a full-time pastor. Her passion is in outreach to the community and beyond through inclusion of all, in line with the Gospel of Jesus Christ. She has a social work degree from Rutgers University, giving her a background to see the true value of every person and an M.Div. from Drew Theological School. She is excited to be involved in building and equipping the body of Christ within the community she serves. She has two adult sons, Dalton Van Der Sluys (28) and Garrett Van Der Sluys (25). Connie also has her fur baby, Gracie, who is three. They enjoy the outdoors and God's creation through hiking and visiting the local dog park and making additional connections within the community.
Jennifer Lovallo has been appointed to Milford UMC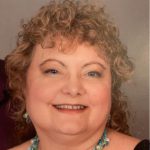 Jennifer, a Drew Theological School graduate, has been serving churches in Greater New Jersey since 2000. She has a BFA in Acting/Directing and is co-founder of Triad Arts Ensemble, a professional non-profit performing arts company. She brings her love of the arts to her preaching and teaching and is a storyteller at heart. Her favorite story to tell is of God's unconditional love made visible in the human face of Jesus. Jennifer is the wife of Rich, mother of Sophie, Anna, Marcus and Michael, and grandmother of Julian. She loves writing, gardening, swimming, kayaking and painting.
Nicole C. Hamilton has been appointed to St. Paul's UMC at Bay Head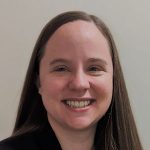 Born and raised on the Jersey Shore, Nicole is excited to be returning to GNJ. After completing a bachelor's degree in Biology with a minor in music at Methodist University, Nicole worked towards a M.Div. at Duke Divinity School while serving a two-point charge as a Licensed Local Pastor in the North Carolina Conference. Graduating in May, she is looking forward to spending more time with family and friends, making music, reading, spending time in God's creation with her dog, Molly, and continuing to live into her call to help others to follow Jesus.
Teaira Parker has been appointed to Broad Street at Burlington
Teaira is a pastor, scholar, community organizer and a newly appointed committee member of the GNJ Board of Church and Society beginning this June. She is currently completing a D.Min. program at Drew University in the field of public theology. She holds a MDiv. from Wesley Theological Seminary, a M.P.A. from Webster University and graduated with a B.S. in criminal justice. Most recently, Teaira has participated in writing devotionals for a seminary, as well as helping people find their mission and calling in God through their gifts and being.
Brian Rhea has been appointed to Aldine UMC at Elmer
Brian grew up in Newark, DE. After graduating from the University of Delaware, he studied Scripture at Asbury Seminary, Princeton Seminary and Boston College. He is currently working toward a D. Min. in congregational spiritual direction at Asbury. His appointments include Wesley Chapel UMC near Nicholasville, KY, associate minister at Haddonfield UMC, Fourth and Newcombtown UMCs in Millville, and Cross Keys UMC in Williamstown. Brian is married to Jan, currently a high school math teacher at Cumberland Christian School. They have three children, a cat and a cockroach. Brian enjoys helping people encounter God through worship, spiritual formation, small groups and prayer.
Latasha Milton has been appointed to Hamilton UMC at Neptune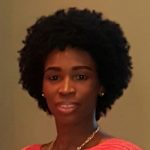 Latasha has served in various ministry context over the years. She is passionate about God's people being liberated to authentically serve God in the fullness of their gifts and talents. She desires to reveal the heart of God for the transformation of the world. Latasha received a M.Div. from Princeton Theological Seminary and an M.S. in Counseling and Early Childhood from USM. Prior to establishing residence in New Jersey, she called St. Louis home. She is a licensed Zumba and Zumba Strong (combat) instructor. When she is not teaching Zumba, she enjoys photography, reading, playing golf, tennis and watching sports.
Jessica Campbell has been appointed to First UMC at Moorestown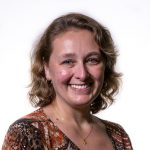 Jessica Campbell, a Princeton Theological Seminary graduate, is an ordained elder in GNJ. Her professional passions include creative worship, cultivating relationships within and beyond the church walls and Ecumenical and Interfaith justice/mission work. While her heart is in the local church, she has been blessed to serve (or be serving) on DCOM, Board of Ordained Ministry, Religions for Peace, National Council of Churches and The World Methodist Council. She has three wonderful boys–Jeremiah (18), Nathan (15) and Christopher (12). She is an avid reader and loves to go on walks, be at the beach, travel, watch movies and play games.
Tom Korkuch has been appointed to Park UMC at Bloomfield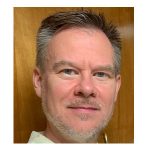 Tom Korkuch is in his 26th year of ordained ministry and has served as student assistant pastor at Sparta UMC, associate pastor at Grace UMC in Wyckoff, and senior/lead pastor at Westwood UMC, Archer UMC in Allendale and First UMC in Moorestown. He is a graduate of Rutgers University (BA in History and Religion) and Drew University (MA in Biblical Studies and MDiv). Outside of the church, his interests include reading diverse histories and biographies, fitness and nutrition, cooking and restoring his childhood home. He has two adult children, Patrick, 25, and Michael, 22.
Chris Stanley has been appointed to Flemington UMC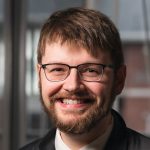 Chris Stanley has served in various ministry roles ranging from homeless ministry in Houston, to overseeing youth and camping ministries in upstate New York, to pastoring churches in GNJ. He received a M. Div. from Princeton Theological Seminary in 2019. Chris is passionate about teaching, finding ways of growing in discipleship together and learning what effective holistic ministry looks like in our own day and age. He enjoys reading, watching good movies and following the Los Angeles Clippers. He has the awesome privilege and honor of being married to his best friend, Rachel.
Daeil Min has been appointed to the UMC at Milltown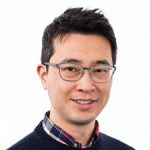 Daeil Min was raised in Seoul, South Korea, where he studied at The Methodist Theological University. He received a BA at Wesleyan University in the Philippines, completed a Clinical Pastoral Education program (level 1) at the Overlook Medical Center in Summit, NJ and received a M.Div. from Drew Theological Seminary in 2012. Prior to the current appointment at Browns Mills UMC (2016), Daeil has served at Appenzeller Memorial Nairi UMC (2009), Waldwick UMC (2013) and was ordained as an elder in 2018. Daeil has been married to Jamie for 11 years, and they have two sweet "Potter-holic" girls: Hailey (8) and Iyla (4). Daeil loves grilling and playing bass guitar and is passionate about sharing Christ's peace with people.
Laura Steele has been appointed to the UMC of Summit
Laura graduated from Centenary University in 2005 with a B.A. in Theater. Before answering the call to lifelong ministry, Laura worked in the theater world for most of her young-adult life, and that is where she met her husband, Lou. After many years of volunteering in youth ministry programs within the United Methodist Church, she began working as the Director of Youth and Family Ministries for Del Ray UMC in Alexandria, VA. While in that role, Laura discerned the call to serve God's mission in the world. She graduated with a M.Div. from Drew Theological School in 2019 before serving as an associate pastor at Bridgewater UMC and pastor at East Millstone UMC, Mt. Zion UMC and Hopewell UMC. Laura has a passion for youth and family ministries, as well as forming disciples of Christ for the transformation of the world. Laura and Lou have two children, Juliet and Lucas; and their family also includes a new puppy, Jingerbread, two well-fed cats, Ruffino and Gizmo, and a hermit crab named Hot Dog.
Michael Chapman has been appointed to Dennisville UMC and Tuckahoe UMC
Mike Chapman, originally from Shamokin, PA, happily found his way to South Jersey with his college sweetheart, Jackie. In 2002, Mike and Jackie answered the Lord's call to full time ministry after graduating from Eastern University. He received a B.A. in Youth Ministry and a M.Div. from Palmer Seminary. Mike has served and ministered at Aldine UMC in Elmer, NJ for 18 years in various pastoral roles. He is a dedicated minister to a multigenerational community, both within the congregation and outside the walls of the church. He is passionate about Jesus, the forgotten, the lonely, the lost, the hurting, outcasts and empowering the body of Christ. He plays the guitar, drums, loves singing, writing music and uses those gifts and abilities for ministry. He enjoys fixing cars and an abundance of coffee. Mike and Jackie are thankful parents of two miracles, Micah and Grace.
Ben Lee had been appointed to First UMC at Somerville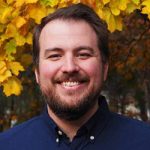 Ben Lee is grateful for the privilege of pastoring churches where people from different generations, cultures, and experiences can find communities of love and care. He moved a lot as a kid in an Air Force family, living in Maine, North Carolina, England and Germany. Before answering God's call to ordained ministry, he also served an overseas enlistment in the Air Force and then worked for a few years as a historical interpreter with the National Park Service. He and his wife, Melissa have four fun kids, one sweet dog and three old hermit crabs.
Gina Hendrickson has been appointed to First UMC at Moorestown
Gina is completing her seventh year as Northern Shore District Superintendent, having served four years as dean of the Cabinet. Previously, she served as senior pastor at St. Andrew's of Cherry Hill, Summit, associate pastor of St. Peter's OC and pastor of St. Paul's New Gretna and Oceanville. She has a DMin from Drew and MDiv from Bangor Seminary. Gina has a passion to work collaboratively with other disciples of Christ to further the ministry of the church. She and her husband, Rev. Dr. Rich Hendrickson, who serves St. Paul's OG, have two adult daughters and one granddaughter.
Hey Young Horton has been appointed to Cape May UMC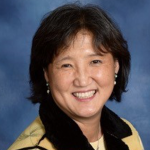 HeyYoung was born and raised in Seoul, South Korea. Following her college graduation, she became a missionary, working eight years in Nepal, Philippines and Canada for Youth With a Mission. She then enrolled in Princeton Theological Seminary where she earned an MDiv. She was ordained as an elder in 1999. HeyYoung's personal ministry is to "Know God and Make God known." She loves spending time with people and truly enjoys providing pastoral care. HeyYoung enjoys creating stained glass in her off-time. She and her husband, Gary have twin children who are freshman at Brown and American Universities.
Josh Shuster has been appointed to St. Andrews UMC of Cherry Hill
Josh graduated with a B.S. in Youth Ministry from Lancaster Bible College in 2009. He served as a youth pastor for eight years before answering the call to pursue ministry to "all ages." He graduated with an MDiv in Marriage and Family Therapy from Evangelical Theological Seminary in Myerstown, PA in 2015. As a lifelong learner, Josh has continued to take courses at Drew Theological School. Josh for eight years has served churches in Central Pennsylvania (Newtown UMC), South Jersey (Westmont UMC) and currently Central Jersey (UMC at Milltown). He has a passion for preaching, connecting the community with the congregation and visioning. Josh has been married to the love of his life, Bethany, for 10 years and they have two beautiful children: Jackson (almost 4) and Raelynn Grace (just turned 1). When Josh is not living out his calling of pastoring, you can find him cheering on all of the Philly sports teams and Liverpool FC passionately or writing for Brotherly Game covering the Philadelphia Union.
Dave Ledford has been appointed to the UMC at Absecon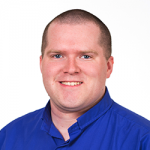 Dave graduated with a B.A. in Education from Kean University in 2010 and was a teacher before answering God's call to ministry.  He went to Drew Theological School and graduated with a M.Div. in 2014.  Dave has served four different GNJ churches and communities during his eight years in ministry including Berkeley Heights, Warren, Phillipsburg and Vincentown.  Establishing relationships, equipping the laity, empowering the youth, making new disciples and inspiring church members to be good and active Christian witnesses in the world are some of his first priorities in ministry.  Dave and his wife, Sherrie, have been married since 2016 but have been together since high school.  Together, they have a one-year-old son named Georgie.