Leadership Academy
Partnering laity and clergy to engage in new ministries for a changing church.
GNJ is offering four courses that will bless the mission and ministry of your congregation. Each course is comprised of three 90 minute online sessions offered over three weeks. Each 90 minute session contains unique content and will be available live via Zoom. Courses are open to laity and clergy.  Congregations are encouraged to invite leaders to enroll in courses in their area of interest.
Registration for each course is necessary and will close one week before the course begins. Please register early for the course(s) you are interested in. Your Zoom log-in information will be provided to you a few days before the course begins. There is no cost for this year's Leadership Academy.
To read a story in The Relay, click here.
Registration
This year Leadership Academy will not issue Seed Grants and it is not eligible for certified lay servant re-certification. Courses are open to laity and clergy. Registration for each course is necessary and will close one week before the course begins.

February 2021: Missional Engagement that Opens Hearts, Minds and Doors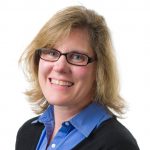 Feb. 3, 10 & 24 | Wednesdays, 7:00 p.m. – 8:30 p.m.
Facilitated by: Ashley Wilson, Director of Mission, Rev. Luana Cook Scott of Morristown UMC and Andrea Wren-Hardin, Hope Center Developer
The church has been called by God to engage in mission. It is through mission we grow closer to God, our community, and one another as we work to transform the world. In this workshop series, you will learn best practices for engaging in mission that is relational, transformative, and utilizes the gifts and assets of your church and community. You will leave with a mission plan to share with your mission committee and church leadership, as well as resources for encouraging and engaging in mission.
This course is recommended for mission and outreach committees, clergy and those interested in developing hands-on mission in their communities. This course requires the ability to engage via a computer or smart phone with a camera.
January 2021: These Small Groups Make a Difference
Moving small groups from activity to lifestyle. In this workshop leaders will focus on three unique styles of gathering that have moved small groups from an activity to a lifestyle. Supper Groups ​create spaces to experience community connection and grow spiritually. Covenant Groups offer mutual accountability and support for a life of faith. Children's Small Groups allow for each child to have a caring adult leadership, as well as a community of their peers to rely on, grow with and count on. This training will equip the attendees to develop, promote and lead transformational small groups in their local church setting.
This course is recommended for those who engage in, lead or are interested in the ministry of small groups including Sunday School. Facilitated by: Rev. Gina Yeske, Director of Small Groups, Daniel Jimenez and Vivian Naa-Awa Nelson-Appiah, Small Group Developers
November 2020: Making Worship Work Behind the Scenes
This course focuses on best practices in worship technology and developing a team. We will evaluate current use of technology in worship and create a customized worship plan to embrace something new. Then learn best practices and incorporating worship technology as part of an overall experience. Lastly develop leadership skills as we discuss taking your team to the next level through communication, recruitment and organization.
This course is recommended for churches who are considering improving their worship technology, digital ministry and worship team practices. Facilitated by: Chuck DelCamp, of Haddonfield UMC and Chair of GNJ's Commission on Communications

October 2020: Navigating Worship in the New Day
For more information, contact: