Instructions for Submitting Reports and Recommendations (Legislation) to the 2018 Greater New Jersey Annual Conference
Report and Recommendation (Legislation) Submissions
Submit reports and recommendations using the online forms available here. Text can be copied into the forms directly from word documents or the body of emails. Emails with reports or recommendations sent as attachments will not be accepted.
Complete all fields on the form for submission.
Include the name and contact information (phone and email) of the person submitting the material.
Include the name and contact information (phone and email) for the person who will present the recommendation at the Annual Conference session.
Indicate whether or not the recommendation has a financial impact on the GNJ budget. Recommendations with financial implications will be given to the GNJ Council on Finance and Administration for review prior to the Annual Conference (Rule VIII, 71).
Title the recommendation.
Format the recommendation using the following style:
o Whereas: Statements that provide the basic facts and reasons.
o Be it resolved: The part of the recommendation that is voted on by the Annual Conference.
o Rationale: An explanation for the desired outcome.
Use bold text for proposed additions to the Rules of Order
Strike through for proposed deletions.
Deadline is Wednesday, February 14, 2018.
Reports and recommendations received after February 14, 2018 will not be published in the pre-conference journal, nor will they be addressed at the 2018 Annual Conference without special permission from the Bishop.
Your submission will be confirmed with an email receipt.
If you have any questions about the content of reports or recommendations, please contact Conference Secretary Rev. David Wiley.
If you have questions about submitting the reports and recommendations using the online forms, please contact Kaitlynn Deal.
For questions about reports or recommendations: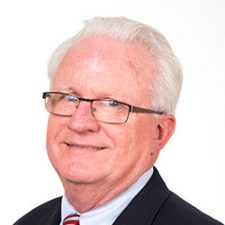 For questions about using the online forms: