Move Children From Sunday School to Covenant Discipleship
Workshop Leader: Melanie Gordon

Want your children to be faithful followers of Jesus Christ?
Want your children to know how to show love for God and other people?
Want your children to spend time with others who are growing in faith?
Want your children to spend to be ready to commit time to serving those in need?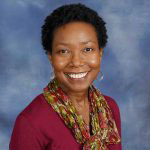 Covenant Discipleship offers children the opportunity to use their experiences in school, in church, at home, and in the community, discovering ways to "love God and neighbor". Learn how children in small groups can change not only your ministry but their faith development. This workshop offers a summer follow-up to help for fall planning.
Melanie C. Gordon is a renowned author and speaker. She created the consulting firm MinistryWithChildren.org which focuses on children's ministry revitalization. She formerly served as Director of Ministry with Children at Discipleship Ministries of The United Methodist Church where she was responsible for providing nationwide training and resourcing, while providing research and networking opportunities for leaders and teachers engaged in ministry with children. Melanie holds degrees from Clemson University and Duke University. She has authored several books including What Every Child Should Experience: A Guide for Teachers and Leaders in United Methodist Congregations. Melanie is a lay member of the South Carolina Annual Conference.
Want your children to be faithful followers of Jesus Christ, read to commit time to serving those in need? Covenant Discipleship offers children the opportunity to use their experiences in school, church, home, and in their communities. Discuss how children in small groups can change not only your ministry but their faith development.
Creating Effective Pathways to Fruitful Discipleship
Workshop Leader: Ken Willard
Create your own discipleship pathway. Topics to be covered include:
Defining discipleship in the 21st century
Developing an intentional pathway for fruitful discipleship in the local church
Diving in to get the soil ready and take the first steps of developing a discipleship pathway
Workshop participants will have an opportunity to reconnect with Ken later in the fall over a web conference call to check in on their progress and Q&A.
Ken Willard is a Christian leadership coach, certified church consultant, author, speaker and developer of curriculum used by pastors and laity leaders. He is an Associate Certified Coach with the International Coach Federation and a member of the faculty with Coaching4Clergy. Ken lives in the St. Louis area with his wife Mary and works with pastors, laity leaders, local churches and other church organizations all over the country. Ken's mission is to help equip God's people to expand God's Kingdom.
Financial Security
Workshop Leader: Robert Christophel

Resources are available for clergy and spouses when it comes to thinking and planning for a healthy
financial future. Learn about your benefits and how they will support you in retirement, free and
optional services offered through Wespath Benefits and Investments, how to gain access to your online
account and explore the helpful tools available and individual Retirement Benefits Projection.
Christophel is a benefit educator who provides financial, retirement and other educational benefits for clergy and lay employees. Prior to joining the General Board in 2014, he worked for a not-for-profit multi-employer pension and 401(k) system in New York City, providing benefit communications and participant education for employees of New York museums, performing arts centers and other cultural institutions.
The Next Church Musicians
Workshop Leader: Eric Drew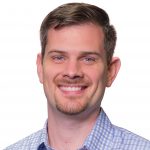 We are in the middle of an arts revolution. While churches, professional orchestras, arts endowments and more are struggling to grow young, younger generations are wildly creative and have all the necessary tools to write, record and share music, graphic arts and more. The next church musicians will look completely different than previous generations who have served the church; but if we can tap into their incredible creative potential, there is great possibility to continue bringing our worship to life. This workshop will examine cultural trends, educational trends, and practical steps that the church can take to engage the next paid and volunteer church musicians.
Eric Drew is a songwriter, worship leader, coach and the Director of Worship for United Methodists of Greater New Jersey. After his classical music education, Drew has spent years on the international mission field, led worship in multi-site congregations and small group gatherings and planned worship for small congregations and gatherings of thousands. As a songwriter, he released his first full-length album of contemporary, Wesleyan worship music, Center of it All, in 2017. Drew is passionate about bridging the rich traditions of Wesleyan worship into new sounds for new generations.
God's Divine Economy of Abundance: Strategies for Church and Community Development
Workshop Leader: Katelin Hansen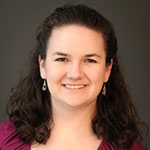 What if we believed in a God of abundance, not a God of scarcity? What if we focused on our assets and opportunities, instead of our needs and deficits? Every gift that God gives us is an asset that we can use to transform our communities and make disciples of Christ.
Using real-life examples and interactive activities, this session will help leaders:
identify the assets in their churches and neighborhood
leverage those assets into successful ministries that bring opportunity to their community.
learn the principles of Asset Based Community Development (ABCD)
help grow their ministries to reach their neighborhoods and revitalize their community
create fresh avenues for action that are readily implementable at home.
reinvigorate existing ministries or spark new ideas for what's next for your church
Katelin Hansen, PhD (@KatelinHansen7) serves as the Strategic Initiatives Director for the faith-based nonprofit, Community Development for All People and as the Minister of Music for the United Methodist Church for All People, a multi-race and multi-class church in Columbus, OH. As Minister of Music, Hansen helps facilitate a worshipful setting that reflects God's multicultural Church each Sunday morning by interweaving a wide array of music styles into each service. As Strategic Initiatives Director, Hansen trains individuals, nonprofits, and church ministries in the areas of asset-based community development, cultural competency, church growth, and leadership development to build the Front Porch to the Kingdom of God. Hansen is also the editor of By Their Strange Fruit (@BTSFblog), an online ministry facilitating racial justice and reconciliation for the sake of the Gospel.